WEBINAR:
Leap Ahead or Fall Behind: 2019 Job Advertising Trends Not to Miss
Job advertising is the biggest portion of your recruiting budget. But you don't need to outspend other employers to attract great talent. The key is to spend smarter. In 2019, will you leap ahead by embracing the latest media strategies and recruitment marketing channels, or will the status quo cause you to fall behind and put your hiring plans at risk?
Join Rally and Symphony Talent for a live webinar on Thursday, January 24th to learn 4 job advertising trends not to miss in 2019. We'll feature success stories of forward-thinking employers that are using these trends to create awareness for their employer brand, build their talent pipelines ahead of the business need and shorten time to fill.
What you'll learn:
4 job advertising trends that should be part of your plan in 2019
Recruitment marketing channels you may not be thinking of
Pro tips for re-allocating budget to better performing strategies
Live Q&A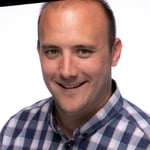 John Farelli
Product Manager, Symphony Talent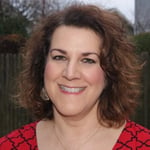 Lori Sylvia
Founder & CEO, Rally