It's no secret that hiring and retaining quality nurses is challenging and competitive. The numbers are staggering: According to the Bureau of Labor Statistics (BLS), registered nurses are listed among the top occupations in terms of job growth. At the same time, the BLS projects the need for over 649,000 replacement nurses in the workforce, bringing the total number of job openings for nurses due to growth and replacements to 1.09 million by 2024.
Our virtual event covers how Memorial Healthcare System is bringing digital to the core of their talent acquisition strategy and redefining how they attract, hire and engage quality CVICU (Cardiovascular Intensive Care Unit) and CVOR (Cardiovascular Operating Room) nurses in this competitive landscape.
We discuss the approaches for how to:
Attract, hire and engage CVICU and CVOR nurses

Conquer the challenges of sourcing nurses outside of local market

Personalize messaging to reach quality candidates

Gain recognition with audiences that may not know about your brand
Please submit the form to access this free on-demand webinar.

---
Memorial Healthcare System is one of the largest public healthcare systems in the nation and highly regarded for its exceptional patient- and family-centered care.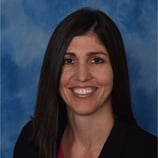 Teresa Pate, Director of Talent Acquisition at Memorial Healthcare System
Teresa plays an integral role in recruiting top talent committed to Memorial's mission to heal the body, mind and spirit. Teresa has a true passion for her work and a reputation for contributing to organizational effectiveness through collaborative, result-driven strategies. Her experience and vision in developing and executing innovative human capital strategies is helping Memorial connect with talent in new and exciting ways.
Mary Krichbaum, Senior Director, Strategy & Client Services at Symphony Talent
Mary brings over 20 years of experience within recruitment marketing and technology. Mary works directly with Memorial Healthcare System's Talent Acquisition team to develop and manage their omnichannel strategy to attract, hire, engage and communicate their employer brand to the right talent, at the right time.