ON-DEMAND WEBINAR:
Hard-to-Fill Roles, Fulfilled!
Healthcare roles are among the hardest to fill because of the extreme shortage of available skilled talent. In the U.S., healthcare unemployment dropped to 2.3% last quarter, and yet the industry needs to add 2.4 million new jobs by 2026 to keep up with the needs of an aging population.
With so much competition, status quo recruiting just doesn't work. That's why healthcare providers Northside Hospital and Advocate Aurora Health are using modern Recruitment Marketing strategies to stand out. They know it takes more than compensation to attract and retain top talent – it also takes a compelling employer brand and an engaging employee experience.
In this one-hour webinar, you'll get an inside look at the top Recruitment Marketing strategies, channels and technologies that are working for Advocate Aurora Health and Northside Hospital. You'll walk away with fresh ideas and proven practices for attracting top talent to any hard-to-fill role in any industry.
Please submit the form to view the on-demand webinar.
---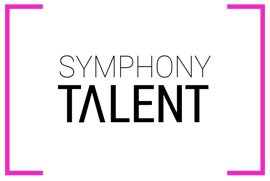 Symphony Talent is redefining how employers and talent connect with our personalized, seamless talent acquisition suite. We apply consumer marketing strategies to deliver relevant and compelling experiences for candidates, employers and employees through our solutions.