ON-DEMAND WEBINAR:
Are You and Your Candidates on the Same Page?
A shift in the approach to talent acquisition is upon us and winning teams are starting to see the importance of the role they play in the organization and what that means for the success of their business. In a time of digital transformation and mobile-first mentality, consumer expectations have changed - and the candidate experience is no different.
Quality of hire is important now more than ever, especially in healthcare facing a national nursing shortage and the need for candidates with technology and IT skills. Renown Health, a nationally recognized healthcare leader, is redefining the way they connect with top talent, principles that can be applied to any employer or industry seeking to build quality or where the talent pool is limited.
This session will cover principles that you can apply to your organization including showcasing how Renown is:
Understanding where candidates are successfully interacting with your brand
Best leveraging the career site as their central hub for employer brand messaging
Winning through relevant content marketing and social
Adopting technology to simplify and streamline recruiting in multiple locations
---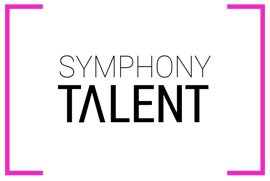 Symphony Talent is redefining how employers and talent connect with our personalized, seamless talent acquisition suite. We apply consumer marketing strategies to deliver relevant and compelling experiences for candidates, employers and employees through our solutions.