ON-DEMAND WEBINAR:
Activate Your Employer Brand with Advocacy
Having strategic brand goals and a clear way of communicating your organization's story across all touchpoints is important. In fact, it's a key to attracting, engaging and hiring quality talent.

Learn more about the importance of employee advocacy by watching our "Activate Your Employer Brand with Advocacy" webinar on demand. Laura Hepker, Head of X-Cloud Employee Experience at Symphony Talent, joined Autumn Anderson, Senior Marketing Manager for Talent Acquisition at Sodexo, to discuss the ways employee advocacy can target passive job seekers, as well as help recruiting efforts in a decentralized structure. It also revealed ways that key metrics can hone focus and fuel your recruitment marketing strategy.
---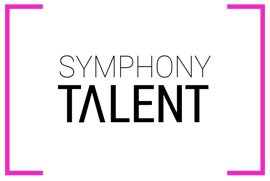 Symphony Talent is redefining how employers and talent connect with our personalized, seamless talent acquisition suite. We apply consumer marketing strategies to deliver relevant and compelling experiences for candidates, employers and employees through our solutions.