For Florida Hospital, getting job seekers to apply had never been an issue. The challenge was getting the right people to apply. Historically, many health care providers including Florida Hospital struggled with turnover, specifically within the first 90 days of onboarding. While for some this would seem like a problem of retention, the Talent Acquisition team recognized this was a problem around hiring.
What do you do when the issue is around quality vs. volume? The answer: redefine what you stand for. For Florida Hospital that meant creating a transparent experience. An approach that forces candidates to ask: Will I fit in here or not?
On September 20th, Steven Walesch, Associate Director Talent Acquisition, Florida Hospital joins Bill Boorman, founder of #tru Conferences, for our live webinar, Florida Hospital's Mission to Hire Smart: Uniting Brand, Faith & Technology. Together they'll explore how to:
Incorporate truth into branding

Improve SEO rankings & CWS traffic leveraging authentic content

Use artificial intelligence to improve quality of applies

Create a community of internal advocates to drive enriched referrals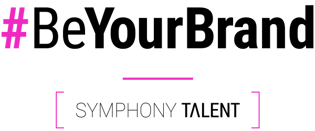 "Our mission is to deliver a branded experience that people want to be a part of, not just a place to look for a job. Candidates come for the feeling that they are doing something bigger."
We look forward to seeing you at our webinar on September 20th, 11AM EDT.
REGISTER TODAY >>