Northside Hospital gets recruitment marketing. They have mastered employer branding and their reputation speaks for itself. Today, they're scaling their organization with people that truly compliment their mission, pointing to the fact that what they are doing from a talent acquisition perspective is working and their employer brand is creating intrigue at hyperspeed.
But this wasn't always the case. Historically, their hiring efforts were stagnant due to a combination of disjointed strategies, archaic technologies, and a dated brand story.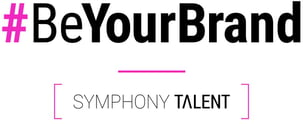 On August 8th, at 11AM EDT, Bill Boorman interviewed Kelly Piccininni, Talent Acquisition Manager at Northside Hospital, for a candid tell-all on their complete talent revival. He asked the tough questions:
What drove you to overhaul your employer brand? What were your goals?

What was the process like? How did you prioritize the moving parts?

How do you leverage your social channels and career website for storytelling?

How do you approach internal recruitment?
Hear the answers first hand. Check out our archived webinar today.