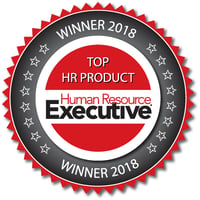 M-Cloud, our flexible, automated media optimization platform, has been selected as one of Human Resource Executive's Top HR Products of 2018. That's just one example of how we're leveraging technology to help brands build candidate relationships that are engaging, differentiated and personalized.
If you're at HR Tech this week, be sure to visit the HRE booth, #3022 on Thursday, September 13 from 1 pm - 2 pm to learn more about how M-Cloud informs smarter, more efficient recruitment media buying by automatically optimizing media spend to outlets that provide the best fit and highest quality candidates, while continually refocusing efforts on the most important jobs. Our experts will be on hand to answer your questions.
We're excited to be part of this event and look forward to seeing you there. If you'd like to know more about our award-winning products and technologies, complete the form to meet with an expert!
Let's Connect! >>