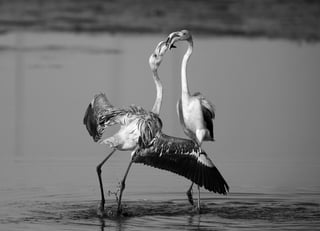 The Road to HR Tech is all about real people having real talk around the entire employee lifecycle, starting with Recruitment Marketing, moving through Candidate Management, and ending with Employee Engagement. We all have great conversations every single day; this is the kind of shop talk we engage in with each other, fellow practitioners, trusted advisors, innovative vendors who understand the space. It occurred to me we could share these conversations outside the water cooler. After all, we're all chopping the same wood, trying to connect employers and talent.
I'm loving the conversational, unscripted approach to top-of-mind topics in our industry, and I hope you are, too! Take yesterday's conversation with Madeline Laurano. Recruitment Marketing Platforms have been around for a decade now, but could you have succinctly defined one? What does it do that my ATS doesn't? What if I already have a CRM? Good God, do I need ALL of this in my recruiting tech stack?
Madeline makes a living answering these very questions. What a perfect guest. Recruitment Marketing Platforms serve a unique purpose, and they're not just for big enterprise. In fact, they can streamline some of the recruitment marketing strategies you're already executing and help save overall Talent Acquisition technology spend. They can make recruiters more efficient by allowing Artificial Intelligence to do what it does best - automate the tactical, free up time for the strategic. Empower improved decision-making so your recruiters can do what THEY do best - engage, nurture, woo, and close.
But why, you still ask? Isn't my career site enough, my ATS enough, what my CRM is for? Your career site is fantastic once talent has found you and it. Your ATS is a filing cabinet for applications once candidates have decided to apply. Your CRM is a marketing machine to help you nurture leads, but how are you feeding it? Think about it this way: In order for Talent Acquisition to be effective, recruitment needs to begin long before a candidate applies for a job, before they even know they want a new job. In consumer marketing, companies engage customers and educate them on their brands and products before they purchase a car or computer or take a vacation. This courtship between the individual and the brand gives buyers confidence in their decisions and establishes a sense of loyalty. Top-performing companies are beginning to realize that they need to take the same approach to recruiting talent.
We captured the conversation so you could remember all the goodies - what bells and whistles you need, those you don't, and what you should be measuring that is so very different than the ROI story you tell with your ATS.
The conversation around Candidate Management continues tomorrow, and this time I'm letting a recruiting pro take the mic. Not a strategist/leader, not a consultant or vendor - Angie Verros spends all day, every day, putting butts in seats. THAT's who I want to talk to next about how technology, ironically, can help deliver a more human experience of your brand. And what makes HER most effective? She'll pull no punches, I promise.
And to prove talent really does work any time, anywhere, I'll be teeing up the conversation from my summer vacation in the Black Hills and bike rally of Sturgis, South Dakota. She'll be wrapping up a day at her family home in Athens, Greece. If you tune in for no other reason, tune in for THOSE backdrops.
See you tomorrow at 10AM CT on #TheRoadtoHRTech!