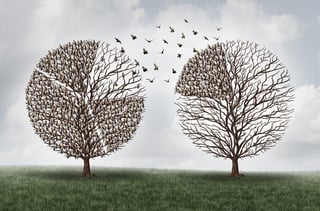 Mommy said: "Girls. Mommy will cancel Christmas. It will be canceled, so help me, if you so much as peek the tip of your nose in that room while I'm doing a webcast with my friend Will." Bailey heard: "The internet NEEDS to see this princess dress, winter stocking cap, and pink cowgirl boots. They neeeeeed to. Santa will understand."
Two appearances by Bailey, Will's dad making a lunch date, and matching Proactive Talent Strategies t-shirts. This is what #TheRoadtoHRTech is all about, folks. Real people, real conversations, and connecting the dots between talent, tech, and lifecycles.
What a perfect backdrop for conversation around the Gig Economy with Will Staney. Lots of socioeconomic and technological stars aligned to create the reality: nearly HALF our workforce will be made up of employees who freelance by 2020. Uber drivers and Airbnb hosts are now self-employed entrepreneurs. Will himself spent a decade working for brands we know and admire (VMware, SuccessFactors/SAP, Glassdoor, Twilio) before launching Proactive Talent Strategies, a unique business model where the "house" manages overhead for a team of dedicated consultants managing projects averaging 4-6 months in duration. Even traditional 9-to-5 employment models are shifting. Polly Labarre (co-author, Mavericks at Work) knows self-motivated, project-driven employees are hungry to DYOJ (Design Your Own Job), PYOC (Pick Your Own Colleagues), and AYOE (Approve Your Own Expenses).
That's right. Said another way: Half your workforce could be operating on a purchase order, not your payroll, in the next half decade.
Whoa.
The mutual benefits are endless, but so are the shifts in organizational thinking and systemic execution required to support this. A few tips to help you transform the way you think about the workforce of the future:
It's critical the values and mission of a company support this new way of working

HR needs to lead the way here; the expected employee experience and way of working must be sussed out, truthful, and accurately reflected by your employer brand (storytelling)

As you talk about your employer brand, include all human talent that makes up your organization

Leverage internal reporters; tell the stories of your workforce, which includes

more

than the traditionally employed reflected on your payroll. Talk about all of the work, the cutting edge side projects being done by employees and contingent workforce (freelance, contractors, consultants) alike.

Be truthful. Your culture and employee experience should be accurately reflected; if you're not there yet, if you're actively pulling remote employees back into the office because you saw collaboration leaking away, own it. If your culture is still being defined or you're addressing your warts, own that, too. Opportunistic talent view gaps, the undefined, the "work in progress" as white space where they might make valuable contributions

When tactical workstreams go the way of automation, when Artificial Intelligence drives improved decision-making and speeds efficiency, human tasks will be redefined. The contributions we make in work can be re-thought…..in parallel with the rise of the gig economy, this becomes really exciting.

Josh Bersin

promotes design thinking and persona development to extend the candidate experience through the employee experience. In the future of work, the augmented workforce will require this kind of disruptive thinking as work becomes more automated and we rethink the roles PEOPLE play

The impact on employee engagement and retention is massive….and probably fodder for another conversation further down The Road to HR Tech
Perfect segue for our conversation from Recruitment Marketing to Candidate Management - the management of all types of talent in this workforce of the future by my favorite people on the planet: RECRUITERS (insert heart-eyed emoji).
Tune in next Thursday, August 3, at 9:30AM CT, for my special guest Madeline Laurano of Aptitude Research Partners. Imagine your recruiting tools all in one place, one experience, and what that could do for your recruiters. Imagine if you knew all about your candidate before they applied. Imagine the experience you could deliver! Yes, we'll imagine it all and have so much fun doing it.
Until next week on #TheRoadtoHRTech!