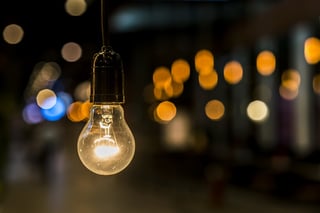 I love looking at things with new eyes, fresh perspective, from the outside in. Yesterday's topic was about just that: activating your employer brand (so often activated externally for talent attraction) internally to engage and retain the employees you've already won the talent war to hire. Retention is recruiting, too (I'll forever thank Matt Charney for that one).
Activating your employer brand to drive employee engagement on the surface may seem simple, but there is a proven methodology that can be adopted to ensure lasting results. Charu Malhotra who runs Employer Brand at Ferrero joined me on #TheRoadtoHRTech to uncover the framework of how to turn your employer brand inside your organization to engage and retain the talent you've worked so hard to attract and hire. Here it is:
Unleash the Power of Your Employer Brand
You don't create an employee brand. You harness and articulate what it looks like, feels like, smells like to potential talent. This is shaped through message framework, creative assets, and a multitude of messaging channels. These channels aren't just the external activation channels we think of for recruitment marketing. Leverage the same internal channels your corporate communications and consumer brand colleagues are using.
Trust Your People
The already-engaged employee is exciting and a natural employee advocate. They're passionate, enthusiastic, ready to share. But they may not know what or how to be a good brand ambassador, what they can share or say. Give them permission (social media policy). Give them a voice (content). Show them how valuable it is (it's working! Here's how!). And thank them (wow, talk about driving engagement). Charu credited Dell as her inspiration for doing this so well and over a sustained period of time. (Shoutout, Jennifer!)
That being said, employee advocacy should be natural. Authentic storytelling happens when you give permission and a voice. Don't expect or presume that everyone is an advocate. But everyone could be an advocate; don't restrict your ambassador program to those in Talent Acquisition. Just like everyone sells, regardless of role, everyone /should/ recruit on behalf of the company.
What about the not-quite-engaged employee? The clock-puncher? Perhaps the courtship, the sizzle of your employer brand and the recruiting process, and the "selling" that happens to close the offer have faded away post-hire. Is anyone still selling opportunities to me once I'm inside the company? If you're not continuing to recruit your employees, I can promise you someone else is.
Always be Hiring
So continue the courtship. Express your amazing talent brand to your existing talent. Sell where the company is going, what their work today could lead to tomorrow. Internal mobility is the Cinderella of Employer Brand and Recruitment Marketing. Internal opportunities are usually sitting on "unloved" intranet channels where they don't get any attention. Bring them to life; promote internal mobility; continue to sell yourself to your employee base. That's where employer brand and employee engagement lead to measurable retention.
Measure for Improvement
There's more you can measure beyond retention: When you activate your employer brand internally, you'll see time to fill go down as you drive awareness and consideration of internal opportunities, alumni will recommend your company to their friends and family, and referral programs will be more successful.
Remember, employer branding isn't done by one person or one team. Everyone should be involved, it should be an activity people want to be involved in.

Thank you Charu for your expert insights. Be sure to catch the full episode here: