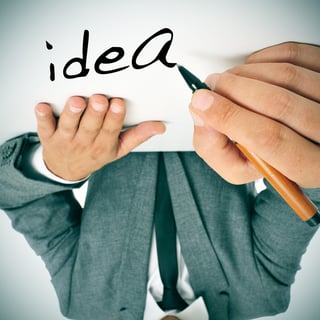 Jason Averbook and Jess Von Bank go live on #TheRoadtoHRTech at 2pm CT to chat: Flipping HR Tech on Its Head in the Experience Economy. Click here to join!
Back home from The Road to HR Tech's pit stop at Glassdoor Recruit in Chicago and my laptop is literally filled with notes.
Like these notes on the four stages of the CANDIDATE JOURNEY (Attracting Candidates, Improving Your Hiring Process, Keeping Employees Satisfied, and Retaining Employees for the Long Run) from the point of view of Glassdoor's Chief Economist, Andrew Chamberlain. When he read the tea leaves, he discovered these 3 keys to keeping employees happy at work:
Culture and Values

Senior Leadership

Career Opportunities
Back up. I didn't see money on that list. Did I miss a note? He's Glassdoor's Chief Economist with access to hundreds of data points from thousands of job seekers and employers. Ahhhh…. So IT'S NOT MONEY. We want opportunity and leadership in a great work environment. Got it.

The tea leaves also showed him these landmines to avoid if you want to retain employees for the long run:
Greener grass (see above: CULTURE & VALUES)

Stagnating in a role too long (see above: CAREER OPPORTUNITIES)

Pay is better somewhere else (Let's be honest: you can keep me happy for a long time, but you gotta be at baseline. Or I'm a ticking retention time bomb.)
Good stuff, right? Nothing shocking so far...off to a good start, Glassdoor.
Enter stage right: Josh Bersin. (I literally braced myself in my seat.)
Easier said than done, Almighty Data. These are the FORCES DISRUPTING ORGANIZATIONS today:
AI & robots are coming faster than you think. Automation is happening to EVERY job. Something will_be_automated that will change the nature of your work. Your job may not go away, but it WILL change.

We're in a productivity gap. The Fourth Industrial Revolution, or 4IR (1IR: steam, 2IR: electricity, 3IR: computers, now 4IR: digital), is the

least productive revolution

we've ever seen. We're working more hours but not getting more work done. We have so much technology at work - but really don't know how to use it that well yet.

Another factor changing the dynamic of engagement?: Employees are focused on being better citizens. Millennials are concerned about a "threatening and unfair world." People in their 30s want their company to be a good citizen and to do the right things for employees, customers, the world as a whole. Unilever is seeing this in their consumer brand: customers want locally and responsibly sourced product, ethical work practices, and corporate social responsibility.
Let's mash the notes: Show me culture, leadership, and opportunity. But here's the stark truth: Employees are overwhelmed. And work life affects home life; 40% of employees believe they can't balance the two.
EMPLOYEE ENGAGEMENT IS A BIG DEAL
Workplace technology can help create clear, consistent, purposeful, focused work environments. Like any piece of technology, however, it must be adopted. Or it's useless. How do you drive adoption to addiction so that employees feel motivated, inspired, ENGAGED?
Jason Averbook doesn't want to talk about the cost of an unengaged employee on #TheRoadtoHRTech this afternoon at 2PM CT. That's just more business case data and doesn't solve the problem. He wants to talk about EXPERIENCE driving ENGAGEMENT. How does HR technology deliver?
I'm not throwing softballs on this one. I really want to know:
What is the role of HR and technology in driving employee engagement?

How can technology enforce culture?

How do you transform a transaction into an interaction? Better yet, how do you drive

adoption

of workforce-facing tools to

addiction

?

How can you deliver a workforce experience that is as good as the customer experience?
Here's the link to flip HR Tech on its head at 2PM CT this afternoon! We'll share the recording if you can't make the live convo. See you on #TheRoadtoHRTech!