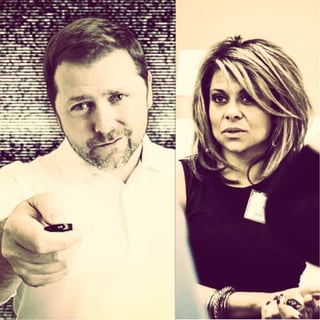 Chris Hoyt & Jess Von Bank go live at 12pm CT >> Click HERE to join.
An employer brand is a promise. Employee advocacy is storytelling. And candidate experience is a sneak preview of what the employee experience will be like.
Candidate experience is courtship. And it doesn't (or it shouldn't) end at the point of hire. Why does candidate experience matter? What do today's "consumer candidates" expect, anyway? What practices have the most impact on candidate experience? What are the critical touchpoints for influencing a positive candidate experience?
I'm going even further with this. Because this begs two questions: First, how can you ensure the experience you have worked so hard to create and deliver lives up to its promise in the employee experience that is to follow? Second, how do you measure something like an "experience"? You need data to guide future planning and talent strategies, but what data?
By now you know I was a recruiter in my past life, so I've got plenty of talking points here. And these are the questions that Chris Hoyt works to answer every day. Chris Hoyt! One of our industry's walking dictionaries for getting candidate experience right. Don't miss it. We're kicking off the conversation at 12pm CT. Click
HERE
to join.