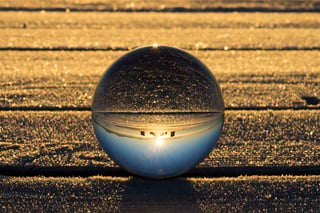 The Customer is King/Queen. Who executes everything required to deliver on that? Your employees. Guess what else your employees are? In many cases, also your customer.
Today's workforce is changing oh so rapidly in the Experience Economy. In fact, the workforce of tomorrow is already here. Freelancers. The gig economy complete with the rise of Uber and Airbnb entrepreneurialism. The mobile, distributed workforce. Think about the inbound, entry-level workforce who is steadily replacing your outbound, retiring workforce. How vastly different are the needs and expectations of those two demographics? How in the world do companies deliver a workforce experience that is as good as their candidate experience, which is supposed to emulate the customer experience? This means helping them meet the expectations of an increasingly mobile, social, multi-generational and multicultural workforce.
Company culture has the greatest effect on the success of an organization. Employee engagement enables companies to build strong, consistent brands that attract new business and reward customer loyalty. Engaged workers are more productive and provide better service than the average employee. None of that is news. The GOOD news is that technology can help empower, enable, and engage your workforce. The bad news is that there is so much technology to be considered. HR and workforce tech is intravenous to engagement and culture inside and outside an organization. In fact, the days of HR tech being for HR people are over.
I attended the fall meeting of the Leading Edge HR Network (LEHRN) in Minneapolis last Friday, where it was asserted "every HR person must be a technologist." Do you agree? As technology continues to infuse our everyday work lives, where does HR begin in helping the organization maintain a strong, consistent brand? Ensure that every tool we use as employees communicates that brand experience and overall culture while simultaneously being leveraged to convey it? In other words, how does HR technology drive employee engagement?
Jason Averbook, CEO of LeapGen, keynote speaker, consultant, and author, knows candidate experience bleeds into employee experience. He also knows that HR technologies, processes, and a culture which sustain employee engagement have direct impact on a company's bottom line.
Join us on #TheRoadtoHRTech to break it down:
What is the role of HR and technology in driving employee engagement?

How do we compare candidate experience to workforce experience? What does an engaged employee look like?

How can technology enforce culture? How do you transform a transaction into an interaction? Better yet, how do you drive

adoption

of workforce-facing tools to

addiction

?

What is the financial impact of an employee who is not engaged?

How can you deliver a workforce experience that is as good as the customer experience?
You'd normally hear Jason keynote this topic at any one the major HR conferences around the world. I've snagged him JUST. FOR. YOU. on #TheRoadtoHRTech. Subscribe to get it live or on demand this Thursday, September 21, at 2PM CT!