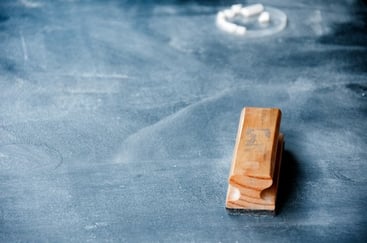 When it comes to attracting quality candidates, buying into the consumer methodology is a step in the right direction, but investing in the right omni-channel principals is how you'll win the likes and loyalty of the candidates you want to hire. To get there you may have to adjust the mechanics of your recruitment marketing strategies, while in other cases you may need a completely fresh start.
On June 8th, Roopesh Nair, Symphony Talent's President & CEO tackled this timely concept on the HCI webinar, Win the Hearts and Minds of Candidate You Want by Mastering Omni-channel Talent Acquisition. If I were to sum up the "why this webinar matters" question I would say: By understanding the ecosystem of how data, technology and omni-channel marketing work in parallel, you are on your way to delivering the next generation candidate experience. You'll be on your way to talent victory.
This post outlines the steps you need to take to deliver a candidate experience that matters, that is memorable, that is unique. Disclaimer: should you prefer to watch the archived version at your own leisure, you can find it here!
What should you think about when you hear "Candidate Experience?"
As you think about the candidate experience two things should come to mind: the creative experience (how does it look and feel, does the message resonate with the audience, does it emotional drivers?) and the functional experience (is it using the right features, is the right input points, does it leverage the right set of technology to make it a strong experience?) We've determined "creative without function is just art. Function without creative is utility." In today's Expectation Economy, mashing them together isn't enough -- that doesn't give you the leg up in the competitive world of Talent Acquisition. What will change your game is figuring out how to natively blend function and creative in order to create a seamless experience.
Why is the Candidate Experience Important?
Imagine your experience as a consumer. You expect a personal touch online and offline . You expect a relevant experience at all times, at every touchpoint. The expectation of the candidates has evolved because expectations of the consumer has evolved -- consumers are candidates. For example: You have Tina, who is on Facebook (happy at her current job) but she reads about her friend's positive experience she just had at her company. Tina is like the majority of today's candidate pool: she is transactional, she is informed, and she is constantly on the move. That said, Tina may not give it a second thought when she read that story the first time, but then fast-forward a week or two and she flips back to Facebook and gets an ad populated to her feed from that same company where her friend is employed (lightbulb moment!) This event sparks a revived interest and Tina remembers back to the story she saw posted by her friend.
Now this company is on top of mind and Tina's curiosity is taking over. Tina searches on Google and lands on one of your career landing pages. From there she can do a variety of things: sign up for one of your events, connect with some of your current employers, or check you out on Glassdoor. She may apply or she may not but your brand was with her, on top of her mind during this journey of touchpoints. But remember, Tina is Tina. You are you. I am me. All of which means this journey is different for everyone. My behaviors may not mirror Tina's or yours and you can't control that. What you can control and manage is being able to be relevant and stand out during our individual experiences. Experiences are unique which makes this process complex for employers. This is where the omni-channel approach opens new doors, or "aha moments" as I like to call them.
So what does your "consumer" candidate expect in terms of content? (** remember your current employees are candidates too!)
To start, candidates know your company before you know them. They're doing the research upfront, talking to peers, lurking on social networks, exploring your career website, etc. They know you, meaning you should know them. Recruitment is a two-way street, you are marketing your jobs while candidates are marketing themselves as the best-fit for these jobs. Where it gets interesting is around the expectations and how you as a company deliver against those expectations. As consumers, candidates are accustomed to a consistent, personalized and integrated experience. So as you think about your content strategy across every touch point, your content needs to be:
Relevant: keep pace on your audience and deliver a topic that means something to them, find the common denominator and use it.
Authentic: tell your story in an authentic, transparent and engaging way.
Personal: tailor content to individual interests and experiences based on where you candidates are in their journey.
Smart: leverage data and insights to deploy a consistent and relevant interaction across your entire brand ecosystem vs. a single touchpoint.
So What is the Candidate Experience Trifecta and How Should I Approach it?
As you think about segmenting the lifecycle of the candidate experience, the touch points fall into three major categories:
Recruitment Marketing -- the top of the funnel experiences: How do you define and target the talent that will drive your business?
Candidate Management: Once a candidate has expressed interest or even applied, how do you engage them at the right time now that they are in your ecosystem?
Employee Engagement: How do you harness the power of your employees and act as a source of credibility for future candidates?
Let's peel back this story layer by layer...
Recruitment Marketing
As we think about Tina's story, we know all of these different touch points exist and that they are available for candidates to get to know employers and for employers to get to know candidates. Whether or not you're engaging a passive candidate or someone who actively searching for a new role, you want to be able to target these people in a smart way, on the channels that they engage the most. From there, you can test what is working, where it's working and iterate from there.
Something critical to note: as you start thinking about the hiring process and how to really get quality candidates to consider you, you must provide a personal touch at the first available opportunity. For example: you may only know their location, which may not seem like a lot of information but teeing up an open position that is available in their geographic location is a level of personalization that is important.
Critical fact: personalization of content increases clicks-to-apply by more than 20%. This is significant as you think about the time it takes to get people into the funnel. If you can increase the sticking point up front, that's a huge win. Personalized content improves the quality of the applications you'll receive. And once you do start the candidate management process, you can actually talk to your candidates leveraging the information and data you have collected on them during this recruitment process and ultimately decide why this candidate should or perhaps should not apply.
Candidate Management
One half of Candidate Management is really about "closing the deal." The other half of it is about keeping candidates engaged while this process is happening. If you look at the hiring process today, it's fractured. Why? Because there are too many systems in place that most likely don't "talk to each other." This experience is rugged, it's messy. The fact is, candidates respond best when they have a consistent experience rather than jumping from bucket to bucket, solution to solution. And in most cases, if you are using disparate technologies, the chances of a great candidate falling through the cracks is simply too high and definitely not worth it. You need to ensure that candidates have a consistent experience whether they are learning, applying or getting hired. It needs to be seamless. It needs to be personal (remember the fact stated above!)
On the same thread, you need to think about how to continue the personalization piece you started during the attraction phase. This is not possible without having a cohesive, integrated solution. Remember this isn't just about your candidates, it's about your recruiters too. If you don't provide your recruiters with the right solution, that in honesty is EASY, that experience will be very visible to the candidate. It's not enough to just provide tools to the candidates, you must think about your recruiters, as well, so they can manage the experience end-to-end.
Employee Engagement
The same expectations need to be delivered to your candidates that ultimately become employees. Candidates who have a positive experience become employees, and employees who have a great experience become your strongest advocates. They are empowered to share their voice and can become an asset to your Talent Acquisition efforts. An example of how to do this is to provide a tool like Symphony Talent's Advocacy Platform (formerly QUEsocial)to push content to your employees for them to see, share and advocate. You can track it, measure it and leverage it as "free media."
That's the lifecycle of the candidate experience. You recruit them, you engage them, you empower them. And don't forget the cycle doesn't end at hire. Your employees could leave, they could come back, they could move on but they could and should always remain an advocate of your brand. This means you need to deliver an experience that matters, one that is on-point for each and every one of your candidates.
Alright. That's a lot. I know. But it's good information, and it speaks to what candidates are demanding today. While you may want to go back and skim these take aways again, I get if you are on the go and just want the goods. Let's sum it up:
Here are 5 ways to get your Candidate Experience on the right track (the good stuff!)
View Recruitment Marketing through the lens of a consumer. Ask yourself every day: is this the experience I would want as a consumer? If it's not - change it!

Become a Storyteller: Invest in the right content that tells the right story, and make sure it's executed consistently. Your story is your differentiator.

Maintain Consistency: Because your opportunities are limited and you are waiting on that moment of truth, that consistent approach must be meaningful.

Embrace the 1:1 Approach: Be personal and make every interaction matter. Always consider the information you have learned about your candidates in all future interactions or engagements.

Ignite your People: Give them a voice to showcase authenticity in the form of human stories that your candidates can relate.
We touched on some critical elements of the talent lifecyle in this post, but this is just the beginning. We're breaking down the entire talent lifecycle on our series, The Road to HR Tech. We'll be covering the talent trifecta: Recruitment Marketing, Candidate Management, Employee Engagement. Thus far we have covered Employer Branding with Craig Fisher from Allegis Global Solutions, and Employee Advocacy with Chloé Rada from Sodexo. What makes this series so compelling is that these events are unscripted. We don't use slides and we don't pitch. They are honest conversations with fun, informed people that simply love what they do. Subscribe now, so you don't miss a beat later!
Don't miss the next session with Chris Hoyt from CareerXroads to chat: How do job seekers expect to experience your brand and engage with you? Chris knows a thing or two about candidate experience, and we get to pick his brain. Catch you on our next episode!