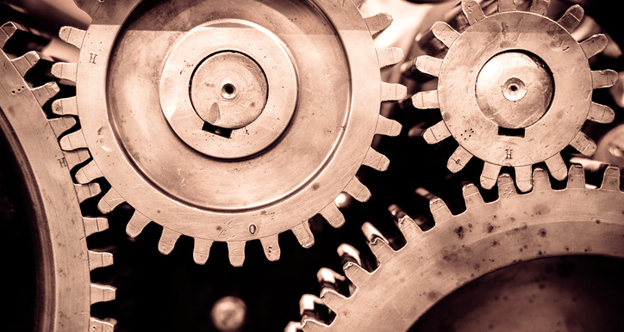 Gone are the days when you could slap up a job opening on a job board and wait for a slew of (qualified!) candidates to apply. Nope, the game has changed. Today, a solid hiring process involves a multi-pronged approach, meeting candidates where they live and breathe, and engagement across the entire candidate lifecycle.
But first—let's get back to basics. So, what is the importance of the hiring process in today's recruitment landscape and how does it impact your bottom line? The importance of the hiring process comes down to this: thinking strategically about each touchpoint and the relevancy to the candidate. Every single one of your micro-engagements impacts the quality of your hires, so each interaction must been targeted, memorable, and interesting while speaking directly to a candidate. Otherwise, it's just noise.
In this two-part series, we're breaking down the importance of the hiring process into three key areas—here's the first:
Key 1: Before Hiring Comes Recruitment Marketing
The hiring process doesn't start when people hit the "Apply" button. In fact, what happens before your candidate even hits "apply" is the most important part of the candidate lifecycle. During recruitment marketing, you must influence candidate perception of your employer brand through critical touchpoints that act as a magnet — attracting candidates to you in powerful ways. Creating a strong employer brand and disseminating clear, cohesive messages about that brand can be the difference between job openings that get awesome candidates rolling in … and openings that elicit crickets. By getting in front of candidates early during the recruitment marketing phase of the hiring process, and by utilizing focused, memorable messaging, you can spark their interest in your employer brand — and sustain it until they hit "apply."
During this part of the hiring process, crucial touchpoints include:
Social Media:
Ensure you're reaching the right candidates through targeted content marketing campaigns on social media. Your social media content should be relevant to your candidates. Being relevant on social media means serving up content that hits three key criteria: it's personalized, it's appropriate for the channel, and it's relatable to your candidates.
For employer brand messaging that feels uber relatable to your candidates, tap into the power of your employee advocates. When your own employees share content on social media, it feels inherently more trustworthy than official brand messages. From a candidate's point of view, employee content seems more relatable because it's coming from a regular person — a person who resembles themselves. Social media also uniquely allows you to start conversations with your candidates, adding a personal touch, so make sure you content inspires interaction (and make sure you have a team member in charge of cultivating conversations on social, so your candidates don't feel like they're speaking into the void!).

Plus, with automated programmatic media and powerful targeting tools, you're able to reach the right candidates on the right social media channels at the right time, with a system that automatically recalibrates itself to maximize your spend. Robust targeting allows you to target candidates based on demographics and interests, which allows you to personalize your content for specific audiences.
Career Websites:
Your career website is such an important asset for attracting the right candidates — it's where you have complete control over how you tell your employer brand story. So how can you make your employer brand stand out on your website? By being clear about what messages you want to communicate with your prospects concerning what your company is all about.
Amplify your messages by giving candidates an authentic look at what it's like to work for your company — this is where showcasing your own enthusiastic employees on your career website comes into play. From design to content to elements like navigability, ensure your career website creates a cohesive experience for your candidates that's fully aligned with your employer brand.

Just keep in mind that when it comes to career websites, one size does not fit all. You can personalize the career website experience by harnessing the power of AI and an omni-channel approach. With an omni-channel approach to recruitment marketing, your different marketing channels "talk" to one another. So, for example, if a candidate clicks on a social media ad, he or she will be served up a version of your career website that aligns with the employer branding presented in the ad. The result? A more cohesive experience for the candidate, an experience full of employer brand messaging that reflects his or her specific concerns, interests, and needs.
Employee Referrals:
Through employee referrals, you can tap into your own internal advocates. The advantage of an employee referral program extends far beyond harnessing the "reach" of your employees' networks, however. An invitation to explore your company, when it comes from an employee, is powerful—people trust people who resemble them, so hearing about a job opportunity from a friend or acquaintance often sounds more appealing than stumbling across a job opening on a job board. In fact, John Sullivan at ERE Media calls employee referrals the most "powerful tool in recruiting." And the numbers bear that up; according to research by Sullivan, 46% of hires at top firms are referrals.
Key Takeaways
When you understand the importance of the hiring process, you won't get ahead of yourself in the race to hire. It's all about devising a recruitment marketing plan that lays the foundation for attracting the right candidates. As you develop your recruitment marketing plan, keep in mind that:
The different touchpoints during your recruitment marketing phase should "talk" to one another—that is, be integrated with and respond to each other. That means you must take an

omni-channel approach

to recruitment marketing.

Targeting specific candidates, on the platforms where they hang out, during the recruitment marketing phase—using AI and automated programmatic media—ensures you're making the most of your marketing dollars.
Of course, developing a recruitment marketing plan is only step one in the hiring process. To discover the critical touchpoints in the remaining two parts of the hiring process, check out our second post in this series.