Admit it. You're most likely bored in the house. So at some point over the past six weeks, you've probably joined someones' live video — whether that be on Instagram or Facebook or another social channel.
In the wake of COVID-19, people are spending a lot more time on their phones looking for ways to entertain themselves. Because of our human nature, we crave togetherness and interaction. And right now the only way to get it is through the use of social media.
The stats back that up.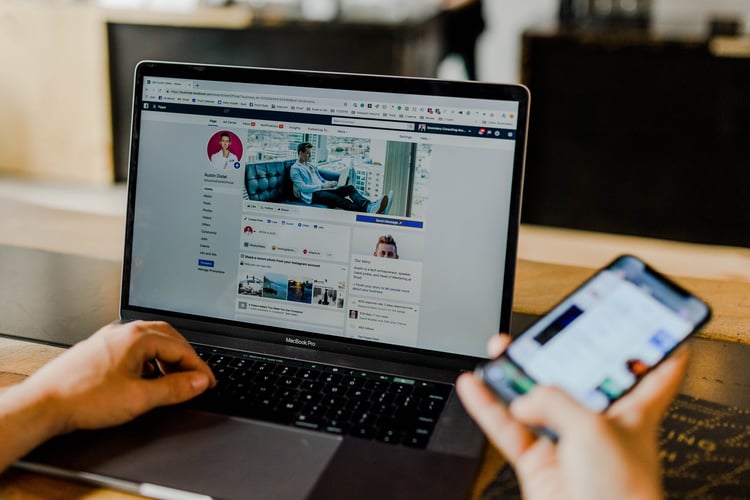 Compared to pre-coronavirus metrics, Instagram Live alone has seen a 70% increase in usage over the past month. How's that for a push to enhance and re-prioritize some of the platform's capabilities?
As of mid-April, Instagram implemented the following updates to its live capabilities:
You can now view live videos on desktop and share the broadcast URL
Instagram is currently testing functionality that would allow you to re-share live videos as IGTV content
Because not everyone is using their mobile phone at all times, Instagram wanted to be able to reach users who were on their desktops as well. That means you can now share something you're finding enjoyable with a friend or family member from your computer. Are you watching a live comedy show? Send it to your Uncle Jim. How about tuning into a cooking tutorial? Send it to a friend that's most likely sitting at home.
When it comes to recruitment marketing, this is knowledge we can begin to leverage.
Consider using Instagram Live to share recruiter tips about how your interview process may have changed during this time. It's also a good idea to let the candidate know what they can expect regarding anything from hiring freezes to onboarding to how your company is communicating with candidates through COVID-19 and virtual hiring processes.
Speaking of COVID-19, last month Symphony Talent performed a study with Renown Health in relation to hiring needs during the pandemic. While still showing compassion through messaging, the content strategy evolved to showcase a comprehensive approach that included hiring needs, commitment to community, and showing support and love for healthcare workers both at Renown and across the world.
As of May 1, Renown Health saw a 92% increase in impressions and a 268% increase in engagements compared to February. COVID-19 messaging was shared alongside monthly editorial content. In the end, it boils down to this: transparent messaging that's heartfelt, timely, and authentic is always going to resonate best with both candidates and consumers.
COVID-19 has meant a lot of different things to different people. For marketers and brand leaders, it's certainly been a reminder of the importance of having a content strategy that allows companies to be relevant, agile, and prepared for anything.