Get this: according to science, you'll have made up your mind on whether or not you'll continue reading this blog post by the time I get to the period.
Still here?
Congrats, you're officially a modern day marvel. Based on data compiled by Microsoft in 2015, the average human attention span has dropped from 12 seconds to just eight in a little over a decade.
That's shorter than a goldfish.
That's shorter than it takes Usain Bolt to run 100 meters.
And as far as recruitment marketers and talent acquisition leaders are concerned, that's a lot shorter than it takes for you to make your point.
Now, there's some debate out there in the aether (I mean, when is there not?) on if this data is bankable or BS — but whether or not you believe our attentions are getting shorter or simply more selective, the reality is that it's harder than ever to reach the right people, let alone get them listen to what you have to say.
In a digital landscape polluted with distractions, every moment you have to make an impact on a candidate matters. Every minute. Every second. How will you make your moments matter most?
It's the question that inspired us to build Moments That Matter — a first-of-its-kind experiential exhibit that's rooted in the theory of attention span regression; the literal, physical representation of the candidate experience, saturated with all the sensory overload, pitfalls and triumphs that a job seeker may encounter in their journey to be hired (or not), and beyond.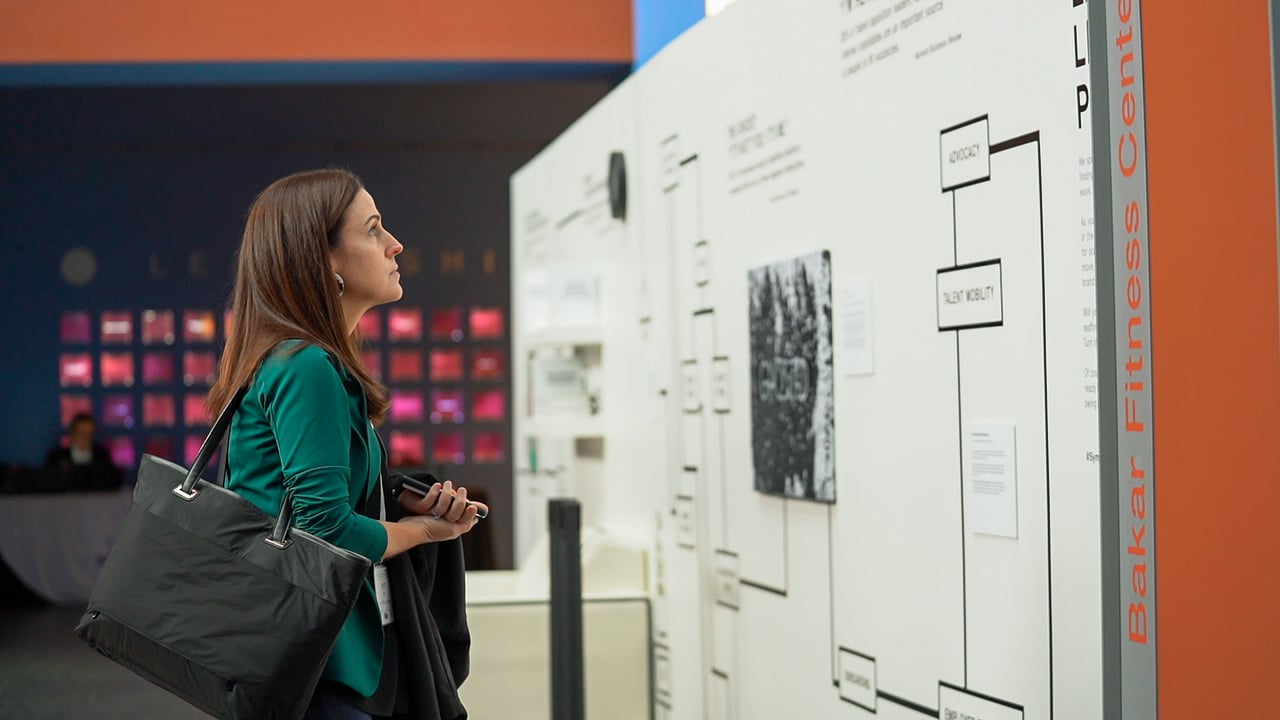 Humans, in essence, are physical and social creatures. Now, more than ever, candidates crave those personal, visceral connections. And if they don't get them from you, they'll pack up their resume and take it to someone who will.
Moments That Matter wasn't intended to represent a "best-in-class" candidate experience. In fact that doesn't really exist: a candidate's experience is as unique as the talent itself. To quote Symphony Talent VP of Product Sean Quigley, "You couldn't replicate one candidate experience even if you wanted to, it's like a fingerprint." Symphony Talent tracked over two billion (yup, with a "b") candidate touchpoints last year alone — and we shouldn't be paralyzed by the quantity. We should be excited about the opportunity.
Look, I get it — change can be scary. It often takes time (that you don't have), budget (that doesn't exist) and extra resources (ha!) to enact real change. But not always. There are things you can do right now to begin transforming your candidate experience, moment by moment.
Right now. As in, today. This hour. This minute.
(But also, not literally right now. Finish reading this first. Obviously.)
5 ways to transform your candidate experience. Now.
Before we get into the "how," let me be clear about something: Transformation isn't about wiping out everything and starting over. You don't have to raze the earth. Instead, focus on what you already have and make it better. And don't feel like you need to change everything all at once.
Transforming doesn't have a clear end or start date (although there should be milestones and goals guiding your way).
And because, just like your candidates, you are a being of boundless professional and personal diversions (*shakes fist at Netflix and Twitter*), I will keep these actionable items brief. Will it really only take you eight seconds to accomplish them? Only if you're a goldfish.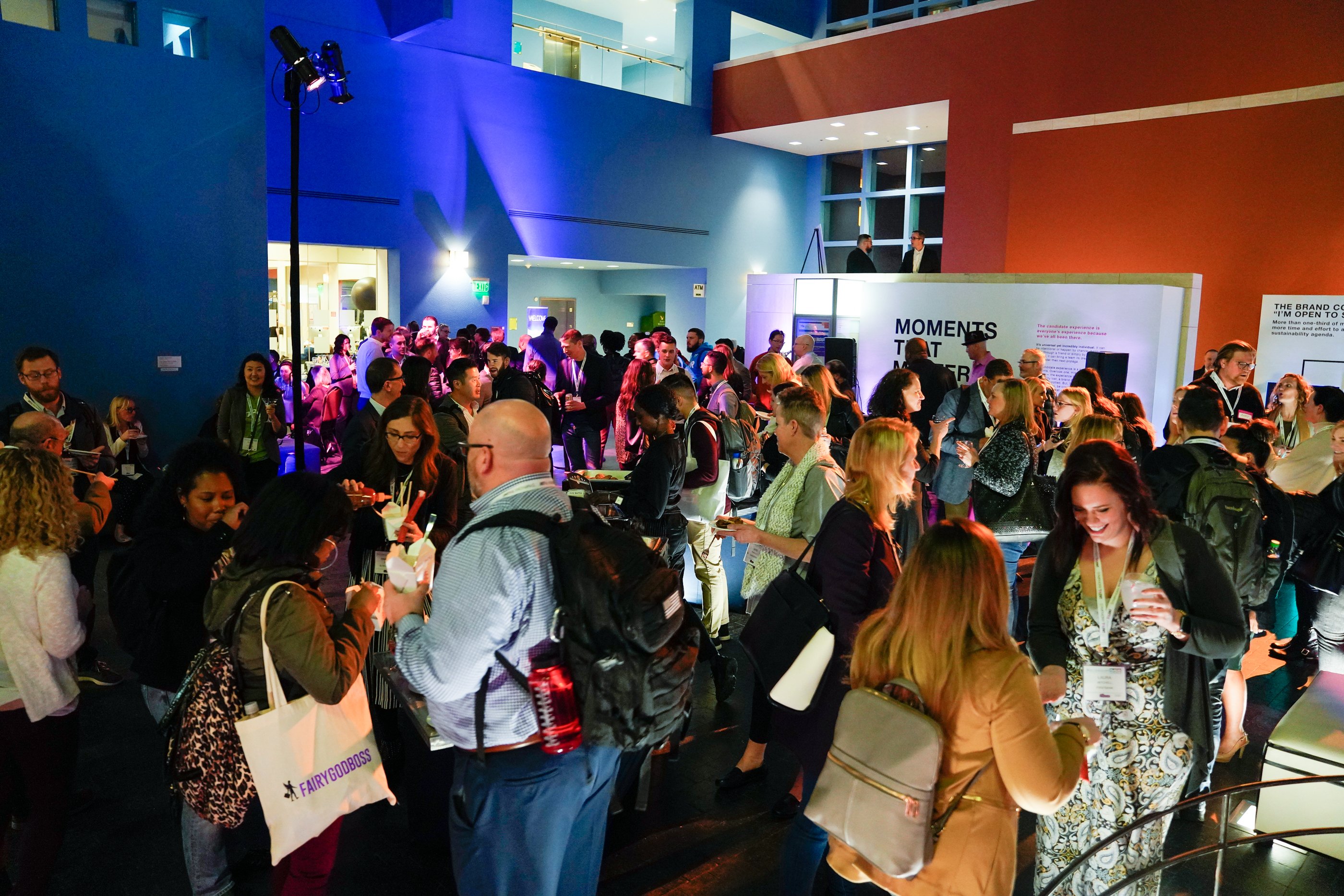 1. Acknowledge that your employer brand already exists.
It does. And you did. That was easy. Even if you haven't put an iota of energy into your company's brand up until this point, it lives. An employer brand is not something conjured out of thin air. Take what you have, no matter how slight it may seem, and think of how you can audit and activate it. What's working? What's not? How can you communicate it better? How can you make it more cohesive? Build a plan.
2. Embrace the buzzwords.
Some people are inclined to run from buzzwords. Or drown them out. But I can tell you right now, it's in your best interest to just tackle them head on. Making the decision to research current trends, no matter how foreign or obnoxious they may seem, will help your recruitment efforts remain cutting edge. Here, I'll even get you started: Programmatic media is one of the biggest trends in TA. Every moment you're not using it to automate your media to find the right candidates, you're literally wasting money.
3. Lean into technology.
Do not be scared of our robot overlords. They are our friends. You'll never hire at scale if the process is manual and fragmented. Utilize the tools at your disposal and meet candidates where and by the means they prefer. Take a few minutes to set up alerts and automated emails for your candidates. Eliminate human error. Working smarter, not harder is a well-worn refrain — but it's true in this case. Make the decision to simplify and automate whenever you can, and make sure you're contacting candidates in a way that makes sense (for instance, most truck drivers don't even own smartphones, so why would you send them an email?). At the very least, you'll be in good graces when Skynet comes calling.
4. Be human.
On the other hand, you need to remember to, you know, be an actual person. You were a candidate once, and you will be again (most likely). How did it feel when you went weeks without a response from a recruiter? Or when you were ghosted after being a finalist? Be the person that you needed when you were looking for a job. Answer questions. Keep people informed. Retain transparency. Most candidates that have a bad experience with a company never purchase from them again. They go on social media and scream your impertinence from the digital rooftops — then their friends and family never purchase again, either. Before you write or say anything, just take two seconds to remind yourself that you are a real, life bag of flesh and bones and not a soulless corporate monolith. It will do everyone good.
5. Transform.
OK this one is kind of cheating. Our recruitment marketing conference, Transform, doesn't actually take place until June 2. So unless you have a DeLorean and a clock tower on hand (that would be heavy), you're not checking this box for a few months. But what you totally can do today? Register (it's Early Bird pricing until 2/29, by the way). If you've read everything above (again, you are truly a marvel), you may be saying, "Great, but I need more." Transform is our chance to go deeper together. Join 200+ of the industry's boldest thinkers, a few incredible keynotes, and let's continue your transformation.