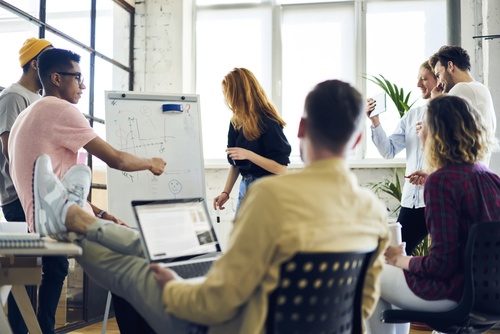 Shopping has never been a top priority for me. I've never been one to shop, and to be honest, I've been wearing my daily "go-to" shoes for 17 years straight (that's right, I've had them since 2000 and they've been re-soled 3 times)!
Which reminds me: they're just about due for another.
It's not that I have a shopping phobia; I'm just a creature of habit, not too fond of change, and loyal to decisions made in the past. Browsing the aisles hoping to nab a great deal, waiting for the big sale, or being the first to know about a buy-one-get-one-free promotion has never resonated with me. If I need new pants, I'll drive to the store and purchase a pair. If my vehicle needs gas, I pull into the closest filling station and top off the tank. No time wasted – Get In – Get Out – Mission Accomplished.
Years ago, I ran into a local grocery store to grab a salad for a quick lunch between meetings. With great fresh produce selections available, I built an unbelievable salad that would satisfy not only my appetite for lunch, but hopefully dinner, too. With my next meeting fast approaching, I decided the best way to pay for the salad would be the store's new, automated "Self-Checkout." Three patrons ahead of me in line zipped right through without a hitch. Now it was now my turn. I scanned the printed barcode label on the infrared platform and that's when the "Overhead Red Attendant Call Light" lit up.
Did I mention that I've never been an advocate of shopping? Get in – Get out – Mission Not Accomplished!
I waited patiently for the (very polite) attendant to come by and rescue me from the penalty box. I thought about the three patrons who glided with ease through the same station just a few minutes before. What magical powers did they possess? What "Self-Checkout" secrets did they know - and how does one acquire them? Right then I realized that Self-Service was the new norm, and the brave new world of "Self-Fulfilling-Optimization" had arrived. If I was to survive, I would have to transition to open minded ideologies, embrace constant change, and deviate my decision-making processes (at least more than I was used to).