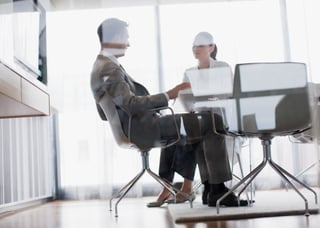 When the economy is good, generally, workers are less afraid to leave their jobs for something different, which is why we are in the midst of a candidate-driven—dare we say candidate-owned—job market. But another factor might be additionally at play: millennials' attitudes toward their careers. Recent research discovered that job hopping is the norm with this young generation of workers, who average four job changes between graduating college and age 32.
In today's candidate-dominated landscape, this penchant to move from job to job speaks to the importance of understanding how best to work with your talent pipeline. What makes today's landscape a bit more complicated is that candidates are on-the-go, always looking, and engaged with multiple brands when it comes to opportunity investigation.
This means that not only do you need to prioritize candidate micro-engagements, but you also must understand how to make all of these engagements complement the entire candidate journey from top-level brand awareness to onboarding.
So what exactly is a talent pipeline? Generally speaking, it is the active pool of qualified candidates available to potentially fill the employment openings at your company at that moment in time. In 2016, engaging individuals in your pipeline is more than announcing a job opening and then waiting for the applications to hopefully flood in.
In order to adjust to this rising factor in modern recruitment, recruiters not only must think like consumer marketers, but they also must put on their sales hats and be active brand ambassadors and reach out and connect to candidates where they dwell. Not only do recruiters need to be active and involved in every micro-touch, but they must also remember the value of a personalized experience and be trusted friends, advising and prioritizing candidates throughout their entire journey.
This sounds complex and perhaps even cumbersome, but the practice is one that can easily be adopted, implemented, and ingrained in your larger TA strategy.
Here is how to ultimately leverage your talent pipeline to ease the challenges of hiring:
A Rockin' Employer Brand Fills a Talent Pipeline Automatically
The philosophy for hiring departments used to be pain/gain—you felt the pain of an open position, then realized the gain by hiring someone. Simple right? Since the eruption of the candidate-owned talent marketplace, that mantra has taken on a new shape and evolved into something more cyclical: pain-gain-opportunity-growth.
After an open position (pain) has been filled (gain), employees are engaged as brand advocates on social media (opportunity) to effectively talk about your company as an employer to their networks. This additional exposure drives more applicants in the pipeline (growth).
One way to embark on this cycle is to develop, maintain, and innovate your employer brand. If your company has a strong reputation as a trustworthy employer and a fantastic place to work, your talent pipeline will naturally fill with individuals who want to work for your company. (The word quickly spreads about excellent employers.) Building a superb place to work is the first step, but once a solid employer brand is in place, it speaks for itself—even just in the background of your more active recruiting efforts.
Focus on Channels That Deliver
Today's talent pipeline isn't a singular flow, but rather, a river with many tributaries. Candidates aren't active in one, single environment; they are hyper-active across multiple arenas such as communities, job boards, and more. And they are not just active and lurking around these channels—they are engaging in content, discussion, and advertising. Take out passive, take out active—anyone who is interacting with your brand has "candidacy" written all over them, and they ALL can be reached via an array of channels.
However, you must be actively participating on those channels to reach them. Talent leaders across all verticals must view recruitment through a new lens: an omni-lens that expands the opportunity to connect with top talent in meaningful and measurable ways. For example:

Micro-engagements:

Every interaction your company has with a candidate, from the first click on a posting to the day they are offered the job, not only creates a relationship, but also gives you measurable data to base future engagements and strategy. A great example of a micro-engagement is chatting online with a potential applicant on your career website.

Smart media:

Content is tailored to the right candidates on the right websites and platforms with the right message. For example, if a job seeker has already visited your career website, they may see a retargeting ad when visiting a particular job website.

Job distribution strategy:

One click, many job sites. Hiring departments can't be content with just a few job boards—they should be casting as far a reach as strategically possible and to the demographic they are targeting. This can include a wide range of job boards as well as social media.
Nurturing Through the Process
Increasingly, hiring departments are taking a page from consumer marketing where interested individuals are nurtured until they become customers. Recruiters are approaching the talent pipeline the same way, emphasizing communication and delivering a message on what the employer can do for the candidate. The process isn't "don't call us, we'll call you," but rather, "engage with us, and we will interact with you." A focused nurturing strategy carefully guides candidates throughout the hiring process and, ideally, fills openings in less time and increases quality of hires.
Engagement and Advocacy
Job seekers would seem to be removed from the talent pipeline immediately after hire, but if you engaged them throughout the journey, they will remain in the pool—but simply taking on a different look or a different role: as advocate. Satisfied, enthused hires can become powerful spokespeople for your employer brand. Innovative marketing solutions encourage this advocacy by giving employees the means to easily post positive opinions and testimonials on social media. This strengthens the aforementioned cycle—today's applicants become tomorrow's marketers, promoting your brand to another iteration of the talent pipeline, and so on and so forth. In this way, success builds upon itself and sets up the pipeline to continue to provide quality candidates into the future.
How does this all fit together? A strong employer brand fills your talent pipeline with enthusiastic individuals who want to work for your company because of your reputation as an employer. Your talent pipeline has a multitude of sources flowing into it; focus on actively participating in the ones that work in your target market. Nurture candidates through the pipeline by thinking like a modern marketing professional with the goal of getting them to apply for a position at your company. And once a new employee has been hired, engage them as advocates for your company to bring in the next wave of applicants into your pipeline.
By internally re-framing your talent pool into a talent pipeline, you'll better appeal to the candidate-owned market by reaching applicants where they are in the process and you'll assist your bottom line recruitment objectives (better candidates, faster).
Get started on building your talent pipeline by contacting Symphony Talent today.