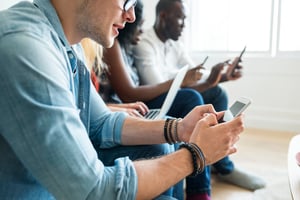 This August, I'm planning to pack my boys into a minivan to road trip down to the beaches of North Carolina. We'll stop at Baltimore's Inner Harbor, then do a night at a DC Hilton followed by the Air & Space Museum. Then we'll hit the road, drive some more, break for a bike ride at a park, and do a half-day at King's Dominion Amusement park. Five miles away from the beach house I'll stop off to refuel at a gas station.
When we arrive, we'll be asked, "How was your trip?" If we were to answer that question like most recruitment marketers in the talent acquisition industry right now, we'd simply reply in a monotone: "gas station."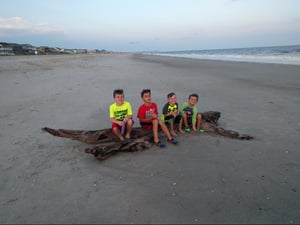 The whole journey, the whole path - matters
Everyone with any knowledge about marketing, knows about the concept of a "marketing funnel" and that the way that you optimize your marketing is by improving upon all of the individual "rates" that rest between one data point and the next down in the funnel. Between impressions and clicks, you have your "Click Thru Rate" that you want to improve, between clicks and applies you have your "Conversion Rate" that you want to improve, and between Applications and Hires you have your "Apply-to-Hire Rate" that you want to improve. All this activity, however, is the equivalent of the last few stops on a long candidate journey that started far earlier - and that is equally important.
In Reality, What Is The First Touch Point For Candidates?
For example, a candidate might click on a job at Indeed. But what made them click on your brand when it came up in the search results? Is it possible they were just using Indeed to purposefully navigate to your brand by searching "Your Brand + Jobs", and if so, clearly something earlier in their candidate journey has already had an impact!
For both Google and Indeed, these "branded" navigational searches are typically driving the most traffic and the most highly-converting traffic. As it turns out, earlier on, that candidate researched your branded employer profile pages on both Glassdoor and Indeed. They were exposed to 10 pre-roll video ads. They were served 27 mobile banner ads, via a geo-fence while physically in the building of a targeted competitor. They were exposed to 12 social ads on Facebook, 32 desktop banners targeted by occupation and location, 3 other job boards, as well as 2 earlier clicks from Google paid search just as they started becoming more active.
Extending Brand Reach With Programmatic
Yes, the candidate application "came in" from an Indeed click, but only after all these other marketing touchpoints spurred them to search "Your Company Name + Jobs." Indeed does get full credit as your "last-click" driver. But are you totally ignoring all the other talent marketing influencers that led your qualified candidates to their end destination of applying and being hired? Are you truly tracking and understanding your full path of all candidate touchpoints, every impression, and every click?
Here at Symphony Talent, we've built our own proprietary data management platform from the ground up. We store and analyze truly unprecedented amounts of talent marketing data - literally all path touchpoints - for all candidates, for all clients. We know every point of influence, every email and SMS, every paid ad, every organic search exposure, and every single impactful careers website experience.
Conclusion
The journey itself is critical. You have to track it all if you have any hope of understanding and optimizing it, and powering AI-enabled technologies that are always only as good as the quality and quantity of the data that's being fed in. Please reach out if you'd like to learn more about how we always report not only on candidate "Drivers" but also on candidate "Influencers."
Want to know the top 5 HR technology trends on the horizon for the year ahead? View our free webinar on demand featuring Madeline Laurano, Founder of Aptitude Research, Susan Russell, Senior Manager, Talent Acquisition at Nestlé Waters North America, and Symphony Talent's Shannon Seery - Download now.