5 Reasons To Use A Single, Integrated Platform Solution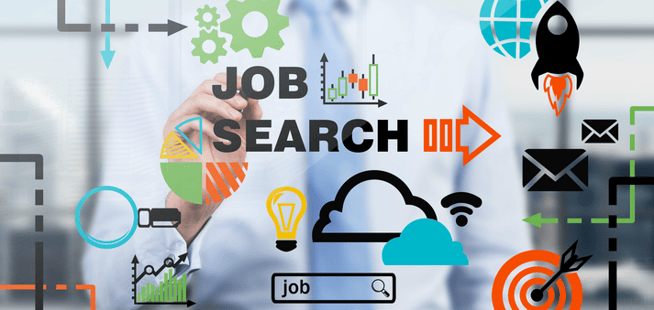 In today's talent acquisition atmosphere, there's room for trial-and-error, but gaps in your system can be costly on your wallet and even more costly on your talent pool. Relying on multiple point solutions exposes these gaps, thus decreasing efficiency, reducing the quality of hires, and driving candidates off by a haphazard, inconsistent hiring experience.
A better route—perhaps the best route available to recruiting departments today—is an end-to-end talent acquisition solution. Sourcing software, job posting capabilities, media optimization, career website, online and mobile applications, ATS and CRM, skill assessments, onboarding solutions, and employee advocacy programs: All this and more are available with the best integrated platforms. The process is streamlined because you are working with just one solution for all facets of the hiring journey. If this doesn't convert you to a one-stop-shop-believer, these 5 reasons will:
Room to Scale
Hiring needs fluctuate for a variety of reasons—the economy, your industry's market, a new product or service your company is unveiling, technology innovations, and so on. Your talent acquisition system must be able to scale to your personnel requirements so that you don't skip a beat when you need to ramp up. An integrated platform offers room to scale because every component of the solution is automatically positioned to grow. More sourcing will result in more applications, for example, and an end-to-end solution can facilitate both.
Seamless Processes
An end-to-end solution allows for recruiters and candidates to easily move from one step of the talent acquisition experience to the next. Every process flows seamlessly to and informs the next, and revisiting a previous step is just as easy. Communication, data, applications, onboarding, and employee engagement are fully integrated within the hiring journey. For example, a recruiter handling onboarding knows every touchpoint taken with a candidate—all the way back to the candidate's first interaction with your company—and can use that information to streamline the process, drive recruitment personalization, successfully make the hire, and determine future strategic decisions.
Compatibility
Because all the elements of an end-to-end solution are from the same provider and were created with common features, compatibility is naturally ingrained in the software. This results in fewer headaches trying to import and export data from one feature to another, less administrative busy work because you aren't repetitively entering the same data over and over, and less technical expertise required (by your staff and by IT) attempting to get every component of your system to coexist.
Holistic Hiring
Today's candidate-driven job market must be approached holistically. Every step of the candidate's journey impacts every other step. The data produced by an integrated platform allows you to see candidates beyond their actions during a single step of the experience. This interconnection results in better-quality hires because candidates truly become the focus of the hiring journey.
Functionality Easily Added
The best end-to-end talent acquisition solutions offer plenty of options but don't overburden you with features that don't make sense to your strategy, industry, or candidate demographic. These integrated platforms also provide the means to easily add features as needed, and to augment existing toolsets that may already be in place. Modular software painlessly expands and innovates the talent acquisition experience. Just add a feature and go—the solution already knows how to work with the new option.
The answer to solving the jumbled mess of software that recruiting departments deal with: an end-to-end talent acquisition solution. The concept is straightforward—one platform, one vendor, but robust technologies for every step of the talent acquisition process, including employer branding, recruitment marketing, social media, career websites, applicant tracking, candidate relationship management, 360-degree analytics, employee advocacy, and more. An integrated platform improves the candidate experience and effectively "connects the dots," whereas point solutions leave the process siloed.