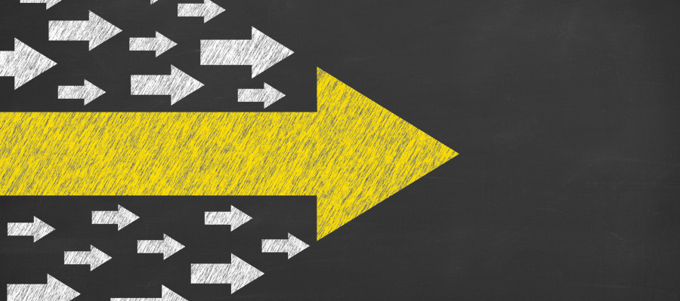 A 2015 Pew Research survey found that 54 percent of American adults have gone online to look for job information. That number is double the amount from a decade earlier—not entirely surprising, considering the current digital age. Yet, this statistic represents the entire populace: What would it be if you were just analyzing your company? Which other metrics, regarding anything from recruiting channels to candidate experience, are driving your talent acquisition strategy?
Unfortunately, for many recruiting departments, the analytics and intelligence just aren't there creating a domino effect of chaos and inefficiencies. Rather than leveraging data to make educated decisions, your staff falls on guess work -- a place that no brand wants to be. Some basic key performance indicators may tracked, but these metrics fall far short from what the current talent acquisition environment requires.
Consider the words of talent acquisition expert Kyle Lagunas:
"…The scope of measurement in recruitment marketing (and talent acquisition in general) is still severely limited. The problem for talent acquisition teams, however, is that the systems we have to manage recruiting weren't designed to support modern recruitment practices, including correlating activities and outcomes with modern measures of success."
Your recruitment budget (and your hiring success as a department) depends on these metrics! You simply cannot close your eyes and pray the numbers will magically appear. Here are some reasons these all-encompassing metrics are crucial to recruiting success:
To Be Holistic, You Must Be Analytic
The days of simply advertising a job, sifting through applications, and interviewing and hiring someone for the position—with success measured by simply filling the position—are long past. Modern talent acquisition is a holistic, end-to-end process that focuses upon the candidate's journey to hire as well as the organization's journey to making that hire. Without a consistent candidate experience, candidates can easily disengage from the process and turn to a competitor that better orchestrates the hiring journey.
Previous metrics might not be sufficient in this new reality, and the data can no longer live in a vacuum. For example, the analytics gathered from sourcing affect results—and your decisions—all the way through the hiring process. Therefore, you must be able to collect good data at every stage of the journey, even to after hiring.
Connecting the Dots
With talent acquisition emerging as a complete hiring lifecycle rather than a series of one-and-done processes, tools must be in place to tie all the elements together—to "connect the dots," as industry expert Madeline Laurano puts it. Robust, 360-degree analytics are essential to achieving an end-to-end recruitment marketing strategy in which the performance of any one aspect of the hiring process impacts other parts.
For example, metrics can identify which social media channels result in the most hires and in the most employees who are fully engaged and stay longer than a year. This scenario looks at data from three different stages of the hiring process, but the results can drive strategy for all three—more effort can be directed at channels shown to offer long-term success, and post-hire processes can be amended to reflect how candidates responded when they first interacted with your company.
What's Working, What Isn't
In today's talent acquisition environment, you simply can't hang on to underperforming strategies for long. Furthermore, you just can't guess at which features of your recruitment marketing strategy—whether it's your employer brand, paid advertising, content marketing or career website—are working or not working. Although your experience is important, hard data is a crucial component in determining the success and failure of your efforts. With 360-degree analytics, you have a clear view of how your talent acquisition strategies—all your talent acquisition strategies—are performing. From such data, you can chart a path toward improving efforts that aren't working, replacing initiatives that are clearly failing, and fine-tuning the things that are successful.
Take Programmatic Media as an example of an initiative—a slice of the candidate attraction pie.
According to Chris Forman at ERE Media, "Programmatic consolidates the process of managing multiple vendors into a single portal and soothes administrative headaches" removing the guesswork to make actionable advertising plays. He continues: "The benefits are many. A recruiter's reach is extended, finding candidates where they live, work and play on the web. Using a cost-per-click model, only 6 percent of job ads get over 50 percent of clicks. In contrast, the real-time market bidding of programmatic allows recruiters to automatically direct traffic to jobs in need of applications. By distributing spend so that budget is concentrated only on the jobs that need more applicants, programmatic techniques can lower the cost of a quality applicant by as much as 30 percent."
The program on the surface seems innovative in itself, but it's the analytics behind the machine that make it groundbreaking and that make it a critical element in your recruitment strategy. Having the in-depth knowledge of your media spend allows your recruitment staff to stay efficient and stay on track.
Benchmarks
Today's candidates demand amazing. They demand personalization and streamlined engagement. Understanding these traits and behaviors is the first step in delivering an exceptional, stand-out employer brand. We know that the emotional connection that people feel about a career and a workplace can play a huge role in attraction and retention. A connection like this can ultimately drive better business performance which is critical to scale your organization. Therefore your recruiters and sources need information and detail at their fingertips, insights that come from candidate behavior and candidate data.
Recruitment strategies cannot remain static—they must be continually improved, re-evaluated, and, if necessary, replaced so that your department can see what's working and what's not and make the necessary adjustments to stay at the forefront of hiring in your industry.
Thorough, 360-degree analytics provide not only a status report for the present, but also a means to set goals for the future (as well as an avenue to compare current results to past performance). Data allows you to set benchmarks, and benchmarks allow you to determine where your recruitment marketing efforts will go next.
The metrics you most rely upon may vary based on your organization's needs and goals, what parts of the omni-channel you place your focus, and what you hope to get from the data. With 360-degree analytics, the options are great—as is the potential to maximize the success of your talent acquisition strategies.
As the talent acquisition game evolves, analytics will be mission critical to finding and attracting the right candidates. And not just any analytics, but rather 360-degree analytics that measure and tie together insights from all angles—from every step of the recruitment process. Many platforms do not have these capabilities, but the best ones do.
How much do you use analytics to shape your talent acquisition strategies?