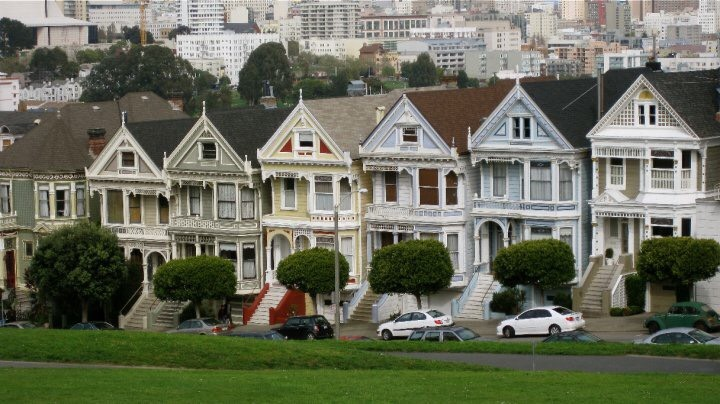 There was a full house (pun intended) at last week's SRSC. Talent acquisition, content marketing, and social media experts joined together to discuss global recruiting trends, data analytics, recruitment marketing, the candidate experience, and tools and technology.
Over the course of 3 days, we had the chance to learn, share, network, and enjoy a few laughs with industry thought leaders who all agree: this is a job seekers market. We want, we need, qualified applicants. This is especially true for the healthcare industry where there's a demand for experienced talent in both clinical and non-clinical roles. So how do we attract top talent? Through engaging, genuine content!
Here are some of our favorite tips from the SRSC to get you inspired to start sharing your stories:
Oh My Cod:

Did you know it's OK to add levity to your content? Let's face it, people are on social media to escape reality, connect with their friends and search for cute pet and baby videos. Create content that your audience will want to engage with. Make your content about

them

, not you. It's OK, and even encouraged to have a sense of humor!

We're Not Sea Lion:

Social listening is non-negotiable. Seriously! 90% of job seekers say reading reviews of poor customer or employee treatment has a negative impact on applications. Monitor your brands. Engage in conversations. Provide recommendations. Address negative reviews. Be transparent.



Golden Gate Opportunities:

Employee advocacy programs are a great way to empower your employees and leverage social reach. Personal content is 7x more likely to be seen than brand content. Let your employees share their experiences and your brand story. Worried about what could go wrong?

3rd party tools

can help collect and control your brand messaging.



Chowder Down on Personas:

Can you describe your ideal candidate? I bet your recruiters can! Design your content towards how you'll meet their needs. What lifestyle do you project and how does that fit with the person you're trying to recruit?



Alcatraz Rocks!

And so can your email marketing strategies! Put the job seeker first. Provide content that is useful and beneficial to your audience. Create emails job seekers will save and reference at a later date. Content marketing is a courtship and takes time. Be patient.



Keep Your Brand at Bay.

Be human! Brands are logos and things. Social media users want to learn about human stories.

Employee stories.

Capture real, candid photos that showcase a day in the life of your employees. Let your culture speak for itself.



Grateful Dead Job Descriptions:

According to John Sumser, Principal Analysis, HRExaminer, "50% of hires are failures. Almost everyone blames the hiring manager, but how much is the job description to blame?" Job seekers need to know what the job

really

is and what the company is

really

like. Leverage your content marketing strategies to show job seekers what a typical workday would look like. Can you walk to a great sushi restaurant for lunch? Show that! Believe it or not, people care about their work environment and that includes nearby lunch spots.



Exploratorium your Content Strategies:

Job seekers are searching for your company on social media to learn about your culture and values. They are not searching for job postings. Don't be afraid to test out different types of content, especially on Twitter. As James Ellis commented, "Use Twitter as an opportunity to A/B test. It's still the Wild West. It's still messy, and that's a good thing." So try the same message twice with two different images (heck, throw in a funny meme for one of them). One speaker said they got double the engagement when a post was paired with a meme instead of a branded photo.



Bitcoin for your thoughts?
And by the way, we did pay a visit to those Sea Lions at Fisherman's Wharf. That group was almost as vocal and entertaining as the crowd was at SRSC! #SRSCTribe for the win!