"We're really excited about you working here, but first we're going to need you to answer 200 super unecessary questions."
Yikes.
Raise your hand if you've ever had an online job application process start this way. Yup, we've all been there — and it's an experience tedious enough to scare off even the most passionate of candidates.
Heck, I've personally passed on applying for dream jobs in the past because the application wanted me to go through a never-ending series of drop-downs, required open text fields, and repeat questions on work history (after I had already uploaded my resume).
For some reason employers have decided to collectively prioritize form upon form and question upon question of corporate governance over the candidate experience. The simple joy of engaging and applying to an exciting new company has been stripped out, and what's left is a monotonous, impersonal nightmare for all of us.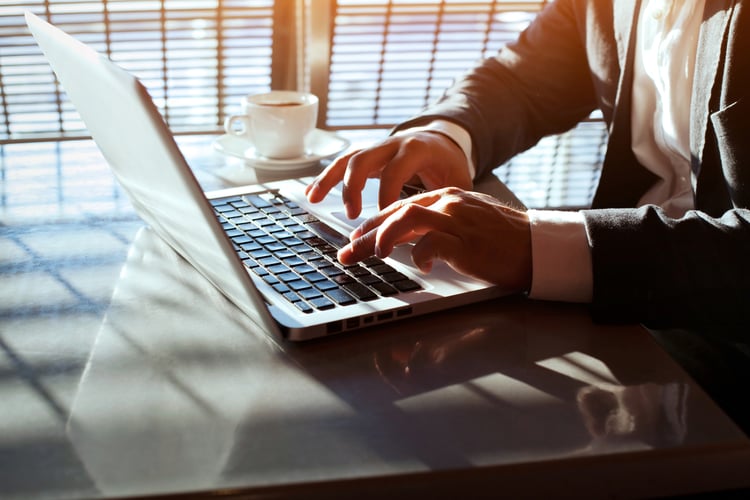 And this isn't just me saying this from personal experience; the data proves it.
About 89% of potential candidates will abandon an application that has more than 45 screener questions. And according to our partners at Indeed, the average Fortune 500 company has 62.8 screener questions in their application.
You don't have to be a data scientist to understand that those numbers don't add up.
In a hyper competitive job market, you've already succeeded if top talent navigated their way to your job description pages. It's even better that they were interested enough in the position to start the application process. But that hard work and their vested interest is lost when the application becomes so long and unbearable that they give up.
So let's get rid of tedious, custom application workflows. Forever. Instead let's work toward this dream scenario:
Interested in a job? Awesome! We're excited to meet you. Please give us your name, resume, and consent to be contacted. That's it! 😱
If it looks like a good fit, we'll have some additional questions for you, but we promise they won't be duplicate questions to what we can already find in your resume.
Next step will be getting you on the phone with a real human to start talking about what makes you our next great hire!
Pretty easy, right? It's like that Staples Easy Button commercial, but instead of paper clips and Post-It Notes, it's for job applications.
The good news is that Indeed already made this into a reality a few years back — the Easy Apply functionality was fully-integrated into their mobile experience in 2012. The better news is that Symphony Talent's Experience Cloud platform is the first CRM on the market to launch an integration with Easy Apply.
What is Symphony Talent Easy Apply?
The first-of-it's-kind CRM integration with Indeed Easy Apply. Instead of recruiters manually uploading their jobs to Indeed and enabling the Easy Apply feature, it is now fully integrated into the Symphony Talent CRM.
What's the benefit?
You'll be able to leverage the frictionless benefit of Indeed's Easy Apply feature, while still capturing the valuable applicant data in your Symphony Talent Talent Network.
Job seekers will benefit from a short application form. Sourcers will see a reduced workload, as their application funnel will increase. And talent acquisition specialists will be able to see, nurture, and engage with applicants in your CRM.
Where can talent access it?
The applicant data is captured in the CRM. To get enabled, you must
Contact Indeed to make sure their ATS is one of the 200 ATSes Indeed integrates with
Setup the API integration with Indeed and ATS and
Work with Symphony Talent's solutions team to get the feature enabled on the Experience Cloud side.
This new feature will cut out endless questions, save valuable time for candidates, and replace the endless stream of questions and frustration with three words:
That was easy.