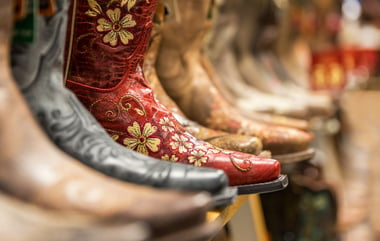 You bet your boots we're excited! After having a blast at the Social Recruiting Strategies Conference in San Francisco, my colleague Lynnette Bellin and I are returning to the SRSC in Austin, August 8 - 10.
We're especially excited for this conference, as Lynnette is going to be a keynote speaker! Here's a sneak peek at her presentation, Social Media Darwinism: Be The Natural Selection for Your Candidates.
Fish where the fishes are. Each social platform has a unique audience. Research where your target audiences spend time and run your promotions on those platforms. The most successful employer brands are the ones that adapt and go with the current.
Learn the language. Communication is key to building strong relationships. Learning the language not only means adjusting your tone and voice, it also means adjusting how you share content. Live video, virtual reality, and augmented reality are on the rise. It's time to embrace the change and speak in your candidate's native language.
Be weird. This one's for you, Austin! There's a lot of content out there and the competition is high. Your content needs to stand out. Don't be afraid to A/B test your imagery and messaging to see what works best for your audiences. The results may surprise you!
In true Symphony Talent fashion, we'll also be carving out some time for work/life balance. We'll be exploring the beautiful city of Austin, hearing live music, indulging in a BBQ taste test, and hopefully seeing the bats at the Congress Avenue Bridge. Go big or go home, right?!
Stay tuned to the Symphony Talent social media accounts for our coverage of the conference! You can find us on Facebook, Instagram and Twitter. #LifeatST