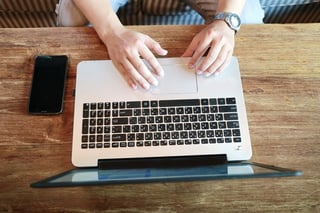 Our country is suffering from a talent shortage. A mutual pain felt across multiple industries, impacting a variety of roles, driving Talent Leaders to ask: how can we improve our hiring efforts and better target the right candidates while saving time and budget? A huge undertaking -- a nationwide initiative that goes beyond the traditional responsibilities of an HR department.
Due to this increasing demand for quality talent, organizations, large and small are making strides to try and solve for these mass hiring needs. We've seen big plays by some big players, including Google. Enter Google for Jobs.
Since its launch in late June, Google for Jobs has been pegged as a disruptor in the Talent Acquisition space. Despite the amount of media interest regarding Google for Jobs' entrance into the market, we know that there are still some fundamental questions that need to be addressed and we're here to help.
What is Google for Jobs?
There has been lots of talk since Google launched Google for Jobs in June. It almost seems like the question comes up every day. "What is Google for Jobs and how do we get started" from our clients.
Google for Jobs is Google's job search engine in the U.S. which is integrated into the native Google search interface, providing candidates an easy way to search against a wide range of jobs based on criteria like location, title, and job category.
Do We Sign Up for This Service?
Google for Jobs isn't actually a service at all. Google's search algorithms are now looking for data and content within job descriptions found across the internet including company career sites, job boards, and many job aggregators, which has been tagged with certain structured data elements which allow them to provide a richer search experience then having to guess what the various elements are. When a job posting clearly states what the title is, what experience is required etc., Google can then pass that along in a clear, concise way to job seekers, and improve their search quality at the same time.
Do I have to Rewrite Our Company's Job Descriptions?
Data is key. Your jobs must be structured for Google to pick up the the data and be ranked in Google for Jobs. All the vital information about the position is carefully indexed and then displayed in a unified format, giving candidates a uniform way to find the right job for them.
Additional Content That Can Increase Engagement:
Salary Range

Education Requirements

Benefits

Diversity - EOE
When candidates find jobs through the Google for Jobs interface, they are taken back to the original source site to continue the process. Google places great importance on content and the source of that content when determining ranking and authority of a page. While linking back to job aggregators is fine in many cases, by linking back to a company career site, candidates get to see the job description in the context of your employer brand proposition, with the supporting content and story to help candidates make a decision on applying.
Brands that enhance their job descriptions can amplify that brand proposition through content that speaks directly to that role, and even to that candidate, with personalization of jobs and other related content built directly into each job description page. This relevant content to the search will give your brand a leg up against the job boards and job aggregators.
Does My Application Process Change?
No, you don't have to change the process yet. We believe that Google will take the same approach to jobs as they do to products. The more people that click the "Apply Button" the better – Google may potentially rank jobs/sites based on apply process, number of successful apply attempts.
What Do I Do Next?
At Symphony Talent all jobs data has been configured for Google For Jobs indexing. This doesn't matter which ATS a brand is using. We support all of them. We are also rolling out Enhanced Job Descriptions on our X-Cloud omni-channel candidate lifecycle platform. This will allow a brand to leave their jobs alone in their ATS and Symphony will take care of the rest.