Building a Happy Marriage Between Marketing & Talent Acquisition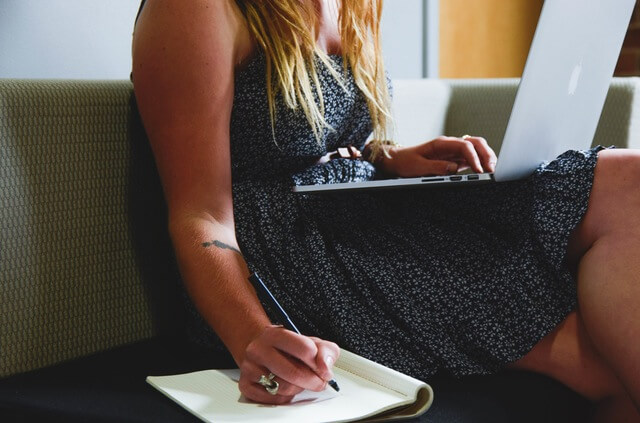 Ideally, the hiring process should be attracting the right talent, helping meet goals, and boosting your workforce. So why does it often become so frustrating? Infuriating? Maddening? Feel free to add your own adjective here …
For example, even when you meet hiring requirements, the employees hired don't always stick around. Research has shown that one-third of workers know within the first week if they are going to stay for the long term. And these are just workers who voluntarily leave and do not include employees who are let go because they simply aren't working out. Despite all your efforts, you didn't attract the right talent, thus returning you to square one.
But don't feel like you are alone. According to Brandon Hall Group's 2015 Talent Acquisition Study, author Madeline Laurano states that "95% of organizations of all sizes admit to making bad hires every year. These decisions can cost organizations hundreds of thousands of dollars."
Often, the hiring process itself might be the cause of the "bad hire" disconnect; strategies that once were solid, if not spectacular, are not cutting it anymore in the eyes of today's candidates. A revamp might be necessary—a transformation that incorporates smart recruitment marketing tactics. With the help of advanced technology, recruitment marketing helps you find quality candidates, nurture them, and propel them along a journey to become engaged, dynamic employees.
Reworking the hiring process to attract the right talent must include the following strategies:
Emphasize Employer Brand
The right candidates are out there, you just need to find them—or more accurately, they need to find you. This is where employer brand comes into play. There are plenty of competitors out there, so your brand must deliver a punch that sets you apart from—and above—the pack in order to appeal to the best candidates.
An authentic, engaging employer brand must be grown through careful consideration and cultivation: It won't necessary just fall perfectly into your lap. Like a company's mission statement, your employer brand must be researched, defined, conveyed with the hiring team, and then continually nurtured internally to make sure it aligns with reality.
Companies who take their employer brand seriously may want to partner with an agency to develop their employer branding strategy and get that message out to potential candidates.
The employer brand message is communicated most frequently through social media. Candidates spend the most time on their preferred channels, so you should be actively promoting your brand on those platforms as well. Yet, it's not just about being active—it's about populating social media with consistent messages that are authentic, human, and unique.
Your employer brand needs to be top-of-mind as candidates explore multiple brands. And so the questions for employers become:
How do we stand out?

Why should a candidate want to work for us versus another organization?

What is our "hook" to reel in those candidates on social media?

How can we communicate our employer brand in a way that's engaging and enlightening?
Once you've answered these questions, and your employer brand is defined and being communicated, you've take the first steps on the right path to reworking your hiring process.
Optimize Your Career Website
If your hiring process so far has been talent-centric and promoting your employer brand, you likely have piqued candidates' interest, hopefully enough for them to visit your career website. Or, perhaps, candidates may have found your career site on their own with your strong SEO efforts. (You marketing maven, you!)
Either way, the site cannot disappoint—it must be impactful, user-friendly, fresh, and informative—even compelling. Ask yourself: What about your website makes a person completely new to your brand want to work for your company and take the first step of starting an application?
Think about many B2C website elements that consumers today now expect—things such as interactive elements, video, surveys, and content that is updated frequently so that candidates aren't seeing the same things they saw months earlier. (The classic example being Apple's website with videos, comparison charts, interactive product demos, and an experience that immerses you into the Apple brand.) Best practice career websites should offer some degree of personalization as well so that it welcomes candidates back and offers an experience unique to them.
These things are key to reinforcing your employer brand and standing out. Again consider, does our website attract the right candidates and if not, how does it need to be reworked? Optimize your career website to propel ideal candidates through their journey to employment.
Make Every Touchpoint Count
Any individual can read your social posts, visit your career website, apply, and maybe even get hired. The perfect candidates—the ones more likely to engage in their new employment immediately and devote their full energy into contributing to your company's success (and then some; more on this later)—are tougher to secure. Therefore, every interaction you make with them should teem with value in order to advance candidates through their journey that coincides with the hiring process.
The challenge is balancing human interaction with automated strategies. A Software Advice survey found that 34 percent of candidates wanted more communication during the application process. Touchpoints are so important because candidates are dying to hear from you! And to know that you are a real person (or persons) working at an organization, not just an automated bot.
Companies remember the dark days of legacy ATS systems where job applications got lost forever in the depths of who-knows-where and made it nearly impossible to send an email—let alone a personalized email—to any candidate. Make no mistake, candidates remember this too and no longer have interest in organizations they never hear from.
You obviously can't craft individual emails to hundreds of candidates, but you don't want your interactions to seem impersonal, and you definitely don't want to ignore candidates. Today's best recruitment marketing solutions build a happy marriage between automation and the personal touch, thus allowing plenty of room to scale your hiring process as needed.
Give them that communication, and let technology help as needed.
Turn Employees Into Recruiters
The hiring process shouldn't wrap up at hire—you would be ending a lifecycle that has plenty of life left in it!
Leverage the enthusiasm that new employees bring to their jobs into this lifecycle by "activating" them like the Wonder Twins. Passionate workers share your message to their networks (thus expanding your reach) with the same employer brand message that initially attracted them to your company. If your employee advocates are the right talent, they will draw like-minded individuals from their circles into your organization—and these candidates may be your best chance for getting the right fit straight out of the gate.
Today's social talent acquisition platforms turn ordinary, yet engaged employees into ambassadors who help amplify your brand simply by posting to social media. Tools such as gamification, interstitial ads, employer-branded content distribution, and analytics build a continual hiring process in which candidates see their journey come complete circle and help other individuals on their own paths see your company as the best organization to work for.
Reworking your hiring process may seem like a chunk of work, but here's where to start:
Define and cultivate your employer brand like the business advantage it truly is.

Communicate your unique value via the social media channels where your candidates spend the most time.

Make your career website compelling; research consumer website trends and consider how you can best reflect your company and why someone would want to work for you.

Map out the different touchpoints a candidate may have with your organization. Follow this up with who is in charge of each touchpoint and then brainstorm ways you can convey your employer brand and voice.

Investigate software options that allow you to track, monitor, and see past touchpoints so that an entire lifecycle can be referenced by anyone on the team interacting with candidates.

Advocate passionate employees into brand ambassadors who can spread your employer brand message far and wide and attract candidates, like themselves, who will be successful, engaged workers.
Best-in-breed recruitment marketing solutions can help with much of the heavy lifting in reworking your hiring process to attract top talent. If you bring the creativity and the diligence, the technology will do the rest to help you draw the right candidates for your company's needs.
Does your current hiring process attract the right talent?