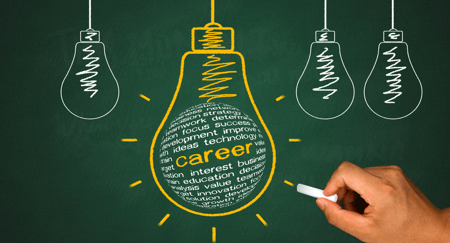 There are multiple opinions on what recruitment marketing is, and how companies can best harness the various tools, content, and technology to attract the "best fit" talent, while balancing candidate needs to make the right career choice for them them based on numerous factors, both emotional and rational.
I have conversations every day with the top recruitment marketing companies that are evaluating how they can improve their ability to reach and attract "A" talent, and there are several recurring themes that are common amongst nearly all of them.
Examine your Employer Value Proposition
Do you have a solid and objective understanding of your Employer Value Proposition (EVP)? Can you clearly and succinctly articulate it? While EVP has been increasingly embraced over the past several years, it's important to note that the EVP isn't a marketing ploy. Marketing is merely one of the channels to share the EVP with the world, in many cases to attract the right candidates and ultimately enable people to opt-in or opt-out based on the fit. When was the last time you reviewed your EVP? How does that manifest itself in your Employer Brand and the way that you are trying to build a relationship with your candidates?
Who are you trying to recruit and where?
Different groups of employees have different decision-making points when considering a new employer. If you are seeking out sales candidates, it may be an innovative product, dynamic and growing market and compensation that are drivers. If you are recruiting engineers, they may want to work autonomously and join a culture where they are bringing new and innovative products to market. Building a strategy for reaching out to these candidates and sharing what is unique about the work and the company that they will be joining, specific to their disciplines is key to marketing effectively to today's candidate.
Candidate Attraction
Where can you efficiently find the
right
candidates that will fill your open positions? What is your recruitment media and social content strategy to reach candidates across different regions, both domestically and globally? Who are you competing against for talent? There are tools in the market now that get away from the "post-and-pray" strategy that utilize machine learning to identify the most effective channels for you to reach the candidates that you are seeking. Examine how those tools can help you effectively reach those candidates and maximize your budget and ROI - however you define it.
Maximize your Investment
You have defined your EVP, you have utilized it in communicating your Employer Brand and you've invested in attracting candidates using media, job boards, social channels etc. Now, how do you maximize that investment that you have made?
Many companies will build these hiring campaigns and attract a multitude of candidates, only to lose the profiles of candidates not selected into that proverbial "black hole" where those candidates who have expressed interest in your company are lost. You may have selected the perfect candidate using assessment tools, video interviewing from a company like Hirevue or Montague and then placed those candidates into your ATS -- which is where a great opportunity lies. Those candidates that may not have gotten the original position, and yet are A- or B+ players that would be perfect for the next sales or engineering position at your company (Apply the same thinking to finance, healthcare candidates, or retail workers in whichever industry you operate).
It also cannot be overstated how important it is to deliver a personalized experience when candidates come to your Career Site. A simple place to start is to place employment videos that describe a "day in the life" not only at the company but in the role that they will take on. The next step: building a multi-touch and multi-channel marketing campaign that keeps the candidate engaged with your brand. For whatever reason, NOW may not be the right time,but there may be a time in the future if you continue to build the relationship.
Think about the consumer marketing we all experience with recommendations for other products, special offers, etc. based on our behavior. If we treat our candidates like consumers and suggest roles that may be right for them based on the expressions of interest they have provided, you will build a relationship and they will develop a positive view of your company and tell their friends (who may be a perfect candidate for another role!).
Use the analytics you have in place to examine your optimum areas of investment, and where you are getting your best candidates. Linking your media and social and candidate capture strategies to your ATS to assess where the hires are coming from is now readily available. Determine the metrics that are important to you and review frequently.
As you review your recruitment marketing strategy, ensure you have the foundation in place upstream and think about not only the type of talent you want, but the journey that you want to take them on. Maximize your investment by looking at AI tools in the marketplace that help you to get the most out of every recruitment dollar you spend, and once you have their interest, provide the candidates a "Wow" moment when they engage with your Career Site and as you communicate with them. Recruitment marketing means many things to many people but as in consumer marketing, it's about building relationships and establishing interest in your brand.
Make your company stand out by thinking about the candidate journey.