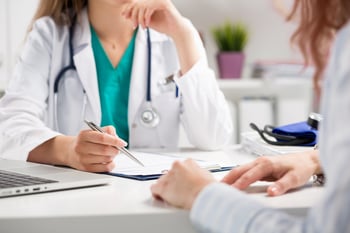 For years we've been hearing about the healthcare workforce shortage. In fact, when I started in this business, one of my first clients was a large, prestigious teaching hospital located in one of the country's best places to live (Seattle). Even so, my client would constantly remind me of the challenges of attracting and retaining high-quality talent.
More than fifteen years later, the situation is much the same. So are the challenges. We know that approximately one-third of nurses are baby boomers who will likely retire within the next decade. And we continue to monitor the mounting problem of replacing - and growing- the nursing workforce to meet a rising demand.
The numbers are staggering: According to the Bureau of Labor Statistics (BLS), RNs are listed among the top occupations in terms of job growth. At the same time, the BLS projects the need for over 649,000 replacement nurses in the workforce, bringing the total number of job openings for nurses due to growth and replacements to 1.09 million by 2024.
My colleague, Judith Russell RN, BSN, outlined two of the ways that talent leaders can impact and play an important role in bringing their CEO's vision to life.
This is why some states are introducing legislation to address the increasing shortage, such as making a four-year BSN degree attainable at more schools, including community colleges. Some states are also changing their laws so that nurse practitioners have prescribing authority and practice without physician supervision.
Still, nursing school enrollment is not growing fast enough to meet the projected demand for RNs and Advanced Practice RNs. And it's not simply a matter of low career interest: Over 60,000 qualified applicants from baccalaureate and graduate nursing programs in 2016 were turned away due to the lack of faculty and facilities.
We take these challenges our clients face very seriously. Fewer nurses on staff can have immediate consequences for a healthcare organization. More patients per RN statistically increases the risk of infections, complications, falls, failure-to-rescue rates, and potentially, fatalities.
Which is also why this shortage is big business for per diem, traveler, and other third-party contract nursing providers.
No healthcare organization wants to staff its hospital with a large number of temp employees; or full time employees who aren't fully "on board." Great healthcare providers want people invested in the organization's mission, values, and culture – the DNA of a company's employer brand. This is what those who do it right – also that consistently rate high in patient satisfaction – typically have in common.
What they also share is an emphasis on candidate quality. In fact, we've generally had high success rates when our clients' strategies focus on qualitative measures versus purely applicant volume-driving approaches.
That being said, here are some things you'll want to consider as you build out a strategy that's laser-focused on candidate quality:
Discover/define your Employer Value Proposition.

Does it reflect who you truly are? Does it resonate throughout the candidate experience and beyond into the employee experience?

Analyze, analyze, analyze.

Research your competitor landscape (and this includes non-healthcare companies), what they offer, your online reputation, the labor market for your specific roles, and of course, your own leading/lagging data.

Understand media performance

as it relates to your specific roles, and not so much on

aggregate media cost-per-hire.

For more context, read

Media CPH: Lower is not Always Better by Sean Quigley.

Focus on the candidate experience

. If you had less than two minutes to sell a high-quality candidate on a critical role in your organization, how would you go about it?

Define what "quality" means to you.

Is it just lower application-to-hire ratios (it should not only be that)? Does it extend to post-hire performance measures? What about economic or ROI indicators, like profit-per-employee?
I'm looking forward to discussing these critical topics (and more) at our webinar From Coast to Coast, Conquering the Challenges of Quality Hiring in Healthcare.
And stay tuned for Part 2 of my blog, where I examine how dramatically the landscape and meaning of the term "healthcare employer" is transforming in terms of business scope and complexity!