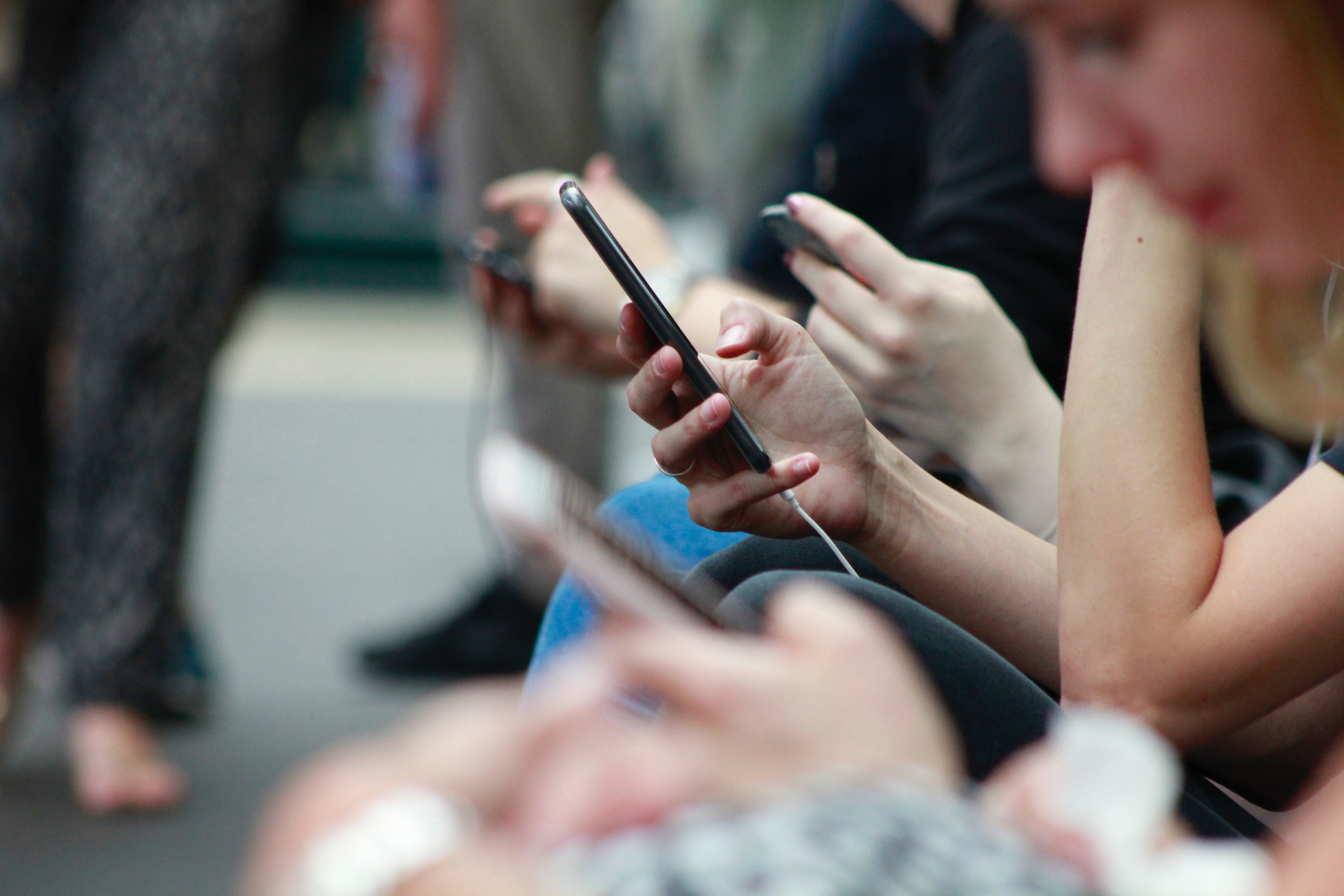 I'd like everyone to take 30 seconds to give their social media feeds a casual scroll.
Go on.
I'll wait.
Amongst the baby photos, vacation montages, and miscellaneous political rants is where your company's content lives. Between the lines of your acquaintances and loved one's lives, between the absent-minded finger scroll on your cell phone during an extra long conference call, is the promoted content that social media's targeting technology pushes in front of the people that make up your target market.
Sure, there's a science to targeting and strategy on social. That's why you hire us! But beyond that, there's an increasingly important bottom line that in order to stand out amongst the sheer volume of information, you've got to be clever, you've got to be unique and you've got to get to the point fast. Because people just don't have time for small talk or wordy social advertising. But they DO have time for content that rises above their news feed noise by being creative, useful and REAL.
Which brings us to our point.
The content calendar in the way you used to know it, has died.
For quite some time, how much you post and the time of day has continued to decrease in importance. Organic cadence is becoming irrelevant in favor of robust campaigns that are strategically promoted to your target audience. And even then, it's becoming increasingly harder with updates to social like Facebook's new advertising targeting options to reach the specific audiences of the past. Competition for your audience's eyes is fierce and becoming even more competitive as users begin to rely more and more on AI recommendations (such as Instagram's latest update) to see more of what they like, instead of going out and looking for it themselves. This recommendation ripple effect isn't just consumer-based either, with sites like Linkedin and Glassdoor working to recommend similar jobs to candidates in the middle of their job search. And to top it all off? Platforms are also working overtime to keep users on their sites by giving them everything they need to never leave. Take, for instance, Linkedin's latest updates which give a candidate an even more in-depth look at what a job might entail straight from their platform including the ability to search by salary and remote work.
But this changing social landscape shouldn't be depressing, it should be exciting! Because it allows you to step away from the rat race of the traditional social content calendar and instead focus on what you say and where you say it, not how much you're posting to your news feed. And because now, more than ever, being real to your audience matters.
Facebook's giving us the tools to create videos straight from our phones so we can create raw content about our companies straight from the office, no fancy camera equipment necessary. Social is stepping away from the constant need to post evergreen content and instead focusing on giving brands a way to reuse content in Stories in a way that's useful to consumers and candidates alike. Groups have been revitalized across social platforms as a way to connect with peers, mentors, and companies themselves. And that's just this week's trends!
The way we consume information is changing and the social landscape is a major influencer for how this is happening. Instead of business as usual, use this week's latest trends to guide you into more strategic, creative and authentic ideas to reach your candidates.
Break the news feed scroll with your content marketing strategy by signing up for our blog and getting the latest content marketing trends delivered to your inbox.