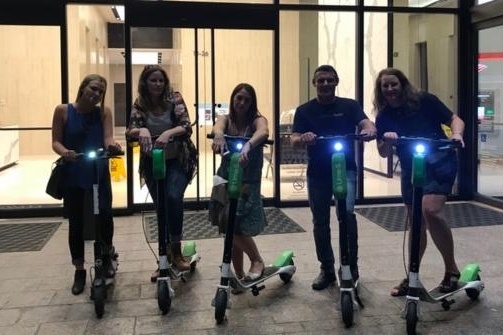 If there's a wheel, there's a way.
This week we attended the Social Recruiting Strategies Conference in Austin. Going into the conference, we had a few goals. First, we wanted to talk all things content marketing with a group of industry professionals who live and breathe it just like us. Second, we wanted to connect with old friends and coworkers. And finally, we wanted to expand our networks, aka, make new friends.
To accomplish these goals in a short amount of time we relied on technology. Through the use of scooters and social media, we were able to stay connected, cover a lot of ground, and create shareable moments. Some of our favorites include visiting the Capitol, late night Voodoo Doughnuts, and escaping The Heist.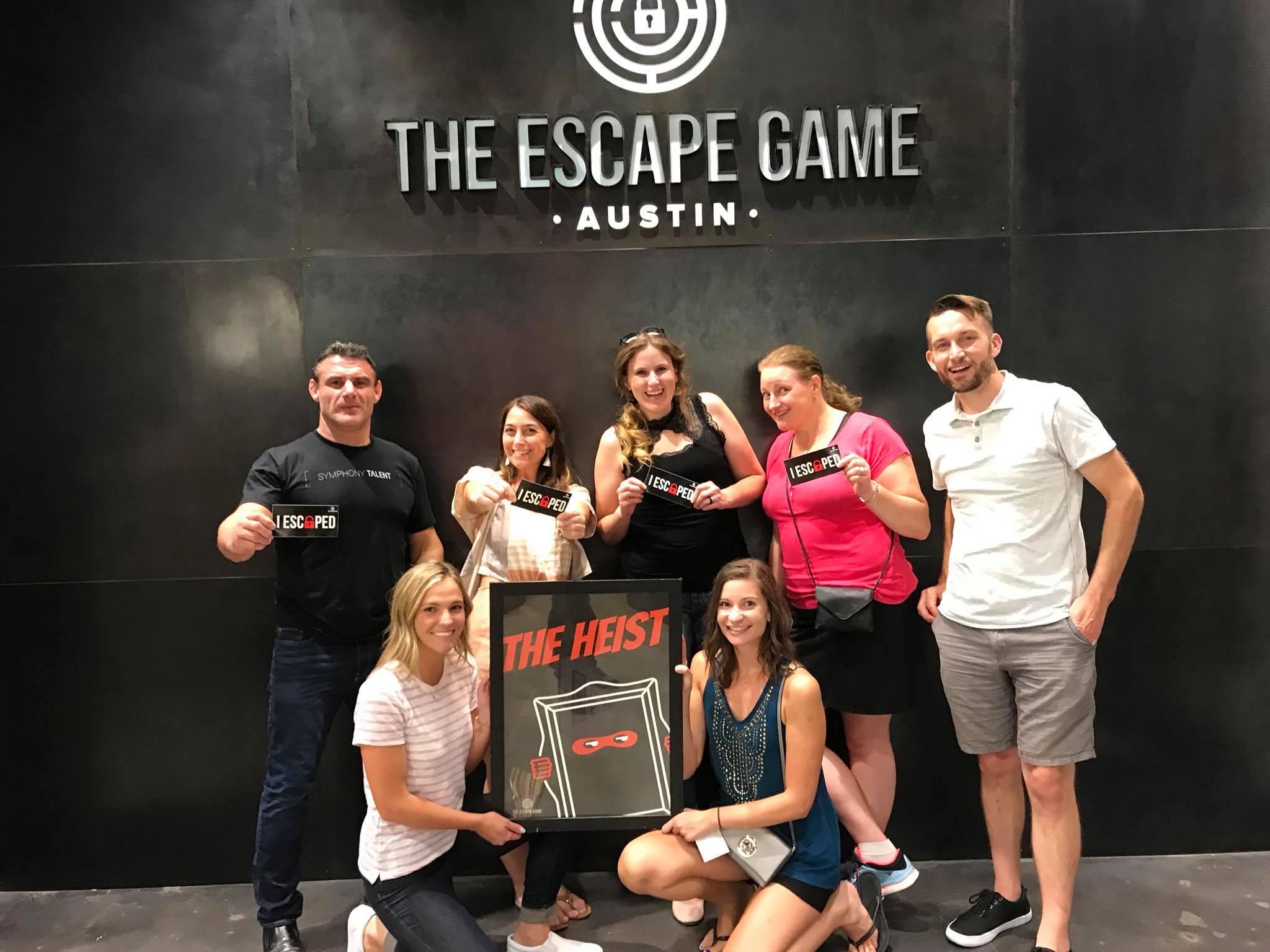 Back to the conference. It's always great to connect with our SRSC Tribe, and we love learning from this community of like-minded social recruiters. Here were some of our favorite takeaways:
Crystal Miller Lay shared the equation of Quality + Relevance + Personalization = Sticky Storytelling. We couldn't agree more!
Tracey Parsons shared that people are six times more likely to engage with a post by a person than by a brand. What are your employees saying about you? Talk to us about our X-Cloud, which can activate employees as brand ambassadors to share curated content to their own networks and increase conversion rates.
Michelle Rife of Facebook reminded us that the most untapped area of opportunity for recruiters is the "silver medalists." Follow up with those candidates that didn't get a job offer, but were a strong second place in your Application Tracking System regularly. They could be your next gold medalist.
Lindsey Sanford, a Symphony Talent alumni, talked about the importance of a content library, where you document content written by employees and categorize it by theme so that recruiters can be armed with authentic content as they work with new candidates. A content library can also be a great resource for evergreen content.
One thing is for certain when it comes to social recruiting: the landscape is always changing. That's why we gather up the latest trends that impact our space and share them so that you can stay ahead of your competition. Here's the latest in the trends hoe-down.
Pour one out for… automatically sharing a tweet to Facebook. With the book's latest API update, the Twitter community is fit to be tied about the loss of this auto-option. Pitchin' a hissy fit too? Climb back on your horse with Facebook's new AR messenger games.
We bet your boots you'll like these new Facebook business page updates. Recommendations, simplified action buttons, increased visibility of your page's Facebook story and more. Now's the time to be quick on the draw for these useful business tools before everyone is jumping on the bandwagon.
Linkedin's latest update lets job seekers show future employers this ain't their first rodeo. The feature will enable users to more accurately represent their career movements within an organization under one banner. Blaze your own trail and update your Linkedin presence with this new feature this week!
Bless your heart, Snapchat. The platform's less than savory Q2 earnings continue to show a decline in daily active users. Snapchat is sticking to their guns declaring the decline to be related to the redesign of the platform.
Is there a new sheriff in town? Perhaps. But we reckon Pinterest sure seems to be making a lot of updates to their video capabilities while also growing at the same rate that other platforms seem to be declining.