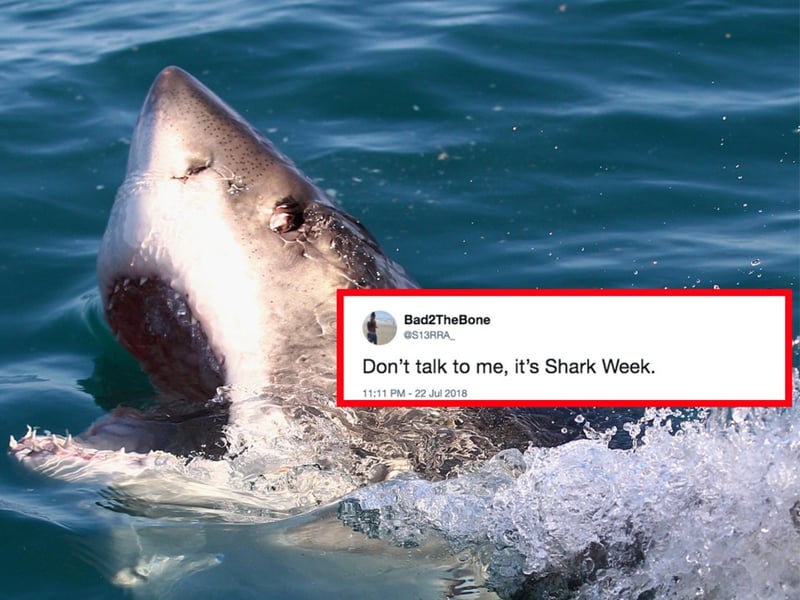 It's the most wonderful time of the year.

Nope. Not Christmas in July. We're talking about Shark Week and this week marks the 30th annual showing of one of television's most killer series to ever grace our screens. Did you know that sharks need to keep moving in order to breathe? That they never really go to sleep? That many species have multiple rows of teeth as well as 3,000 of those chompers AT ONE TIME? Pretty fas-fin-ating stuff. Scary. But fascinating.

According to science, sharks have been around for thousands of years and they have little need to evolve further, so Shark Week isn't exactly showcasing 'new content.' So why the hype? Or more importantly, how is there still hype after 30 years when there are plenty of other fish on your TV?

Simple. Great storytelling. And what does a great storyteller do? They create a loyal audience. And a loyal audience continues to come back for more.

When it comes to employee branding, we could learn a fin or two from Shark Week. How do we curate an audience (from employees to potential candidates) that want to learn more about what we do and are hungry for opportunities within our organization? We teach them something new. We tell them stories about our people and our accomplishments. We showcase our humanity, we highlight our strengths and we're open and honest about how we're overcoming our weaknesses.

Very simply, we create content every week... like it's Shark Week. And in this way, we give our audience a reason to keep coming back for more.

Want to make waves in your own content marketing strategy? Check out this week's trends below.

Facebook in Troubled Waters? The book's latest earnings report seems to suggest a change in the tide with user growth slowing resulting in Facebook's slowest quarter of growth ever.

Out of the blue... Pinterest is about to crush its 2017 earnings with 1 billion in ad revenue for 2018. Didn't see that jawesome trend coming.

Sink your teeth into IG's latest updates. Pacifically, how to turn off (and on!) the gram's latest activity status indicator and how to say sea ya later to certain users while limiting stories access by region.

Meanwhale... LinkedIn takes a deeper dive into its messaging service capabilities including a redesign, attachments and the ability to write longer messages.

And Snap's all folks. Snapchat's published a week in the life of an average Snapchatter and it looks, well, as you might expect.

Feel like a fish out of water with your content marketing strategy? Sign up for our blog and get killer content marketing trends delivered to your inbox.