When you work in the wonderful world of social media, you're bound to pick up a tip or two to make your job (and your life) a little easier. The content marketing team at Symphony Talent has a few secrets up our sleeves for using social media to work smarter, not harder. Take a leaf out of our (Face)book and give these social media for business #WorkHacks a try!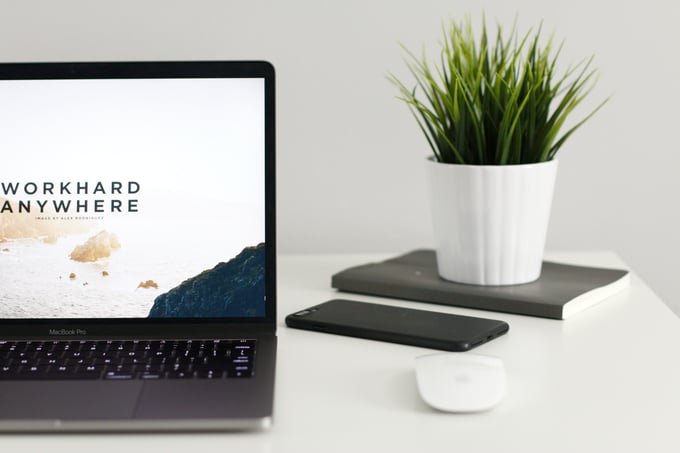 "I use my "favorites" on Twitter to bookmark work/social articles to read later. They have a bookmarks feature now, but it's only available on mobile." - Jessica Bruckman, Content Marketing Strategist
"A/B test your headshots from voters on

this site

to help you decide which image to use on LinkedIn. Side note: voting is fun."

- Calli Ensor, Director, Content Marketing
"If you are a Sprout Social user,

check out the image editor

. You can size your images optimally for each platform, and also do some easy enhancements in the tool with just a few clicks!"

- Lynnette Bellin, Content Marketing Strategist
"I still use Twitter lists extensively to help me organize people I follow and consume content by subject. This has always helped me pay special attention to people I heard speak at a conference etc. to build a better connection with them. " - Shannon Seery, Group Vice President, Strategy & Client Services
"Our team has a group Instagram message where we share creative Instagram ads and posts by other companies that we can get inspiration for our own clients!" - Christine Thorsen, Content Marketing Strategist
"I use LinkedIn to read about content marketing trends and connect with people in my industry -- leverage your network and make new connections to make the most of the platform!" -Ashleigh Perissi, Content Marketing Strategist
P-s-s-t, want even more ways to stay ahead of the social media game? Check out what's trending this week in content marketing.
Rumor has it: Facebook is in hot water (again) for privacy breaches (surprise) in which they allowed over 60 device-making companies to access to user friends' data, without a consent decree (yikes). Meanwhile, a new report shows that Instagram and Snapchat are the new popular platform over Facebook for teen usage. And speaking of hot topics, you can say goodbye to Facebook's own trending section. The platform is transitioning the featured news topics to the "Today In…" section instead to offer relevant, trending stories in one place. Singing the blues about the bad news? This update might have you whistling a different tune.
Buy yourself some time: with Apple's latest iOs 12 features. The company released the latest and greatest updates at the Worldwide Developers Conference this past week. Among the update highlights? Downtime, Screentime, Do not Disturb and borrowed time for third party ad trackers.
Keeping a low profile: Pour one out for Twitter's live video team which was dissolved into their content partnership team this past week. This may indicate that Twitter is focusing less on platform content and more on overall video content strategy. Stay tuned.
Did you know? Users are 2.6X more likely to make a purchase after viewing a brand video on Pinterest. No wonder they are updating the video formatting on their platform...

Still looking for the latest in social news and more great content marketing hacks? Subscribe to our weekly #NowTrending blog.