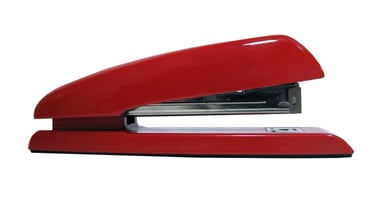 If there's one thing we can learn from 1999's cult classic, Office Space, it's to appreciate your employees!
Employee appreciation is more than a monthly award, it's a necessity for your organization to foster happy, engaged, and passionate employees. Your employees are the #1 way you can humanize your brand and connect with your audiences in an authentic and meaningful way. Companies with happy employees are said to outperform the competition by 20%. And did you know that people with a best friend at work are 7x more likely to engage fully in their work? Sounds like a win-win!
So what makes an employee happy? Free food? Well, sure. But that's temporary. A company-sponsored happy hour? Again, yes, but that's another Band-Aid. Employees need to feel emotionally, physically, and mentally supported by their employer. Employees want to feel valued at work and know their point of view matters. They need quality resources and a work environment that's conducive to doing work. They want to be a part of the company's decision-making process and to understand their contributions to the overarching goals. Employees need time to focus and think creatively and want to be supported in their careers.
Here are 7 ways you can do just that
Celebrate Team Wins:

We often spend our time focusing on our losses and solutions to prevent those losses from happening again. This leads to a defeated mindset. Focusing on team wins will help to develop a successful mindset that will lead to motivated employees that feel good about their contributions.

Provide Health and Wellness Activities:

Show your employees you care about them by investing in their health and wellbeing. Here's your chance to get creative and tie your activities into your company culture. The right tactic can improve engagement, loyalty, and productivity. At Symphony Talent, we've practiced chair yoga, which was not only a fun way to bond with our co-workers, but was also a way for our remote employees to participate in an office activity!

Provide Recognition Programs:

Performance management platforms like

Reflektive

make it easy for your employees to recognize each other and collaborate with the organization at large. By creating a culture focused on feedback and performance, your employees can see the value of their contributions.

Encourage Career Mentorship Participation:

The 2017 Job Seeker Nation Study suggests 16% of employees left their job because of a lack of growth opportunities. By matching your employees with mentors within the organization, you can provide support and encouragement from a perspective outside of management. You're also giving your mentors the opportunity to grow into leadership roles. Another win-win!

Listen to your Employees:

Employee voice and engagement platforms such as

Hyphen

, give your employees the opportunity to share their perspectives through anonymous polls and surveys. In order for this to be successful, make sure you internalize those perspectives to influence company decisions.

Leverage your Website:

Your careers website is prime real estate for employee recognition and featured blogs. Rotate stories monthly to give multiple team members a chance to shine.

Share Success on Social Media:

Showcase your employees through your company's social media pages. Share awards, tenureship, volunteer efforts, promotions, and milestones. Pro Tip: Add a branded hashtag to market employee-focused campaigns. To learn more about our team, search

#LifeatST

.
Read more how to execute an employee advocacy strategy.
Check out how our friends from Office Space would react to this week's content marketing trends:

Put down the bat, Peter! Let's talk about it. Facebook updated Messenger with new features to better connect businesses to their customers. With brand customization and a plugin that lets people more easily interact with businesses across their websites, we're sure to see an increase in conversations.
It's OK, Joanna. You can talk about your flair on Vero. Vero, meaning "truth," is a social media platform for "people who want a safe, genuine reflection of their real-life relationships in an online setting". A safe space to express yourself!
We're actually with you on this one, Gary! Snapchat's latest redesign was meant to keep your "social" experience separate from the "media." Unfortunately, the results led to a confusing user experience and a disjointed social experience. We're thinking another update is around the corner. Otherwise, let's hope Kylie starts snapping again!
Well said, Samir and Michael. LinkedIn's making it easier for you to search for people, jobs, and connections with a clean, intuitive redesign.
Hold onto your stapler, Milton. You've got options! Facebook rolls out job posts to 40 more countries, promoting part-time and full-time positions. This is an opportunity for Facebook and brands to maximize engagements with hourly workers, not presently represented on LinkedIn.
If you're enjoying our weekly trends, make sure to Bookmark them on Twitter!