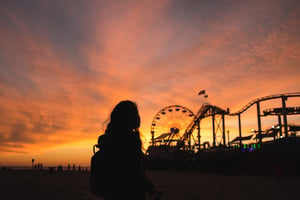 I think we all feel like we're on a roller coaster lately. The COVID-19 pandemic has impacted everyone personally and professionally. We are living history. We are making history.
The way your company treats your employees right now will solidify your true employer brand. If you are treating them right and showing support, there are stories to be told that will give cultural insights that will resonate deeply both with your employees and potential candidates.
Social media is the perfect platform for stories, and now is a great time to be telling your employer stories. Start by finding the answers to these questions:

How did your employees step up to quickly help everyone transition to work from home?
How did your employees put customers first in the midst of so many changes?
How have your teams continued to connect despite social distancing?
How have your nurses come together to become the front line defense against COVID-19?
What benefits have you offered to support your employees in these challenging times?
Stories are becoming a mainstay on Facebook and Instagram, and we have the exciting scoop that Facebook is experimenting with cross-posting to Instagram. LinkedIn and Twitter have also made efforts to develop story functionality. In fact, one Symphony Talent client saw over 600 influenced applications from their Instagram stories.
We are now publishing a monthly Trends Report, focusing on the trends that will impact your content strategy for recruitment marketing. In this first edition, access recommendations on how you should pivot your communications due to COVID-19 and get the latest platform news along with a high-level case study.
Now back to that roller coaster analogy. As we navigate this pandemic, there will be ups and downs and unexpected turns, but if we hold on tight and stick together, there will definitely be some good stories to tell along the way and once this ride is over.