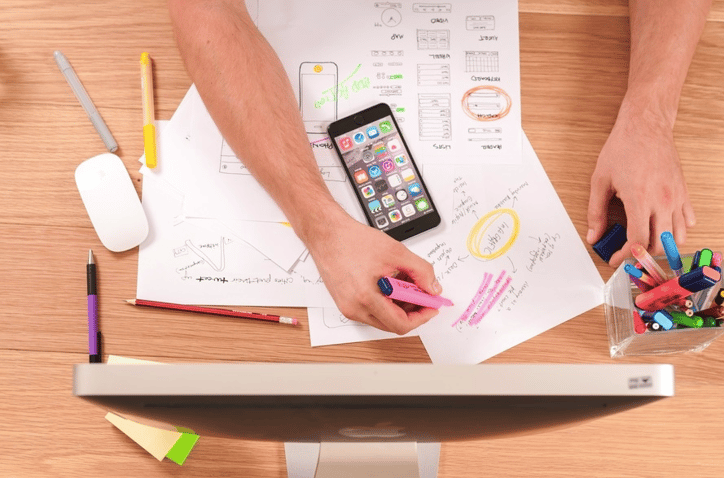 At one point in recruitment marketing history, hiring plans were once much more straightforward: Post a job, receive applications, interview top candidates, and hire. Rinse, repeat. The solutions hiring departments used were straightforward as well, if not disparate—a CRM from one provider, sourcing software from another, and so on.
What's PESO?
"The PESO model [developed by Gini] Dietrich is a strategy that touts the integration of paid, earned, shared, and owned media to deliver integrated marketing programs, extend reach, and establish brands as leaders within their industry."
Source: PR Week
That was then. This is now: a recruitment marketing atmosphere in which a host of solutions and tactics that include how to source, nurture, and engage job candidates, at every touchpoint, throughout the entire process—even after hire. What does this mean for your recruitment process? This means a consolidated recruitment solution to connect with candidates across PESO—paid, earned, shared, and owned. This approach is unique because it provides versatility that allows hiring departments to use the tools that work best for their ideal candidates, channels, and timeframe. Investing in an integrated, consolidated solution allows you as an organization to focus on what really counts: bringing in the best talent for your brand.
Here are four suggestions for matching a consolidated omni-channel recruiting marketing solution to your hiring plan:
Determine Your Strategy
Your company must hire quality employees, but your overall recruiting plan is likely much deeper than that. What are your goals? What are you trying to accomplish with your hires? What is your time frame for bringing these employees in? Who are your ideal candidates, and which channels do they engage? What employer brand do you want to project? What budget are you working within? All these factors should be dictating your overall hiring approach. No hiring department recruits the entire workforce; each company has unique talent needs that require unique strategies. Trying to recruit every channel for every conceivable lead won't necessarily flood you with candidates, and the prospects you get likely will be of lower quality. Therefore, determining what PESO strategies work best for your needs is essential to identifying, using, and maximizing the recruitment tools that will ultimately be successful.
Room for Growth
The recruiting game has changed so quickly over the past few years that it might make your head spin. Surely, hiring strategies will continue to evolve at this whirlwind pace; companies must be ready to quickly adapt, particularly if those companies are expanding and evolving as well in the solid economy. The key for any consolidated recruitment solution is scalability—can the options you choose grow to reflect your changing talent requirements? The best platforms not only scale to your needs, but also add and refine channels to reflect emerging trends in recruitment marketing and the omni-channel. Furthermore, the a la carte philosophy of these platforms allows you to grow at your own pace and needs. If, for example, you you don't have the resources to add chat to your employment page or personalized emails to your communication processes, you can wait—these options will be there if and when you are ready to take the next step.
Play to Your Strengths While Improving Your Weaknesses
Some channels you use will perform outstandingly toward recruiting the talent you require. Others won't be quite as effective. Leveraging your successes and adjusting strategies that are underperforming is essential to maximizing results and continually improving the candidate's journey. Analytics provide data on what is and isn't working; for example, is one particular type of social media post is resonating more with job seekers than others? Measuring results, whether you can compare to past data or are just starting to use analytics, quantifies your strategies—you can track what channels hires first found you, how engaged they were in the process, how they communicated and how often, how long they stayed with you after hire, and so on. The numbers are there: They just need to be assembled and analyzed. A consolidated recruitment solution gives you choices and options that not only provide you the means to try something new as trends and demographics evolve, but also let you refine the channels and interactions that are tried and true for your industry.
Embrace Options!
The value of consolidation cannot be understated. The flexibility afforded by today's top solutions allows you to take your recruiting goals where you need them to go—and with less effort than trying to juggle varied solutions from different providers. Do you need to focus more on employer brand? There's a platform for that. Is lead generation a struggle? There's a platform for that. Are you not engaging with candidates the way you hope to? There's a platform for that as well.
Consider some of the features that the best solutions offer:
An omni-channel recruitment marketing platform

Branding and creative services for employers

Skill assessment products

Job distribution products

Social recruiting products
Adopting a consolidated recruitment solution gives you all of these platforms—at an unparalleled level of integration and reach—but lets you set the strategy and doesn't burden you with something too overarching or that runs counter to your hiring goals.
Partner with the Right Provider
Consolidated recruitment solution providers offer an all-in-one shop for the entire hiring and digital interaction lifecycle—and do so seamlessly. Consider the chaos of using multiple platforms from multiple providers. Your sourcing solution might not integrate with your CRM, which in turn might integrate into your social media software, and so on and so forth. Aside from the obvious functionality headaches, candidates could get lost along the way and drop out of the process.
With a consolidated solution from a top-notch provider, all the dots of your hiring funnel are connected: Every component of your hiring plan and the candidate journey (across PESO) is unified with every other component. For example, early micro-engagements and digital interactions with a candidate on social media are captured so that upon hire, you know exactly the journey the applicant has taken through the entire hiring funnel. The more options a provider offers, the more potential you have to scale and adjust—but without the worry that any new tools won't integrate into your systems.
Moreover, integration and isn't the only value gained from a consolidated recruitment solution. The best providers take it a step—multiple steps—further by offering services such as creative planning, product support, branding expertise, advocacy development, and so on. Consolidation is the future of recruitment; choose a partner that is setting the trend, setting the new bar, and not trying to catch up.
What challenges have you encountered with integrating and unifying the various elements of your recruiting and hiring platforms?