Turning Point
I remember October 25, 2016 like it was yesterday, but July 1, 2018 was my turning point.
I joined Symphony Talent on October 25 as a Quality Analyst for what is now X-Cloud Employee. I was on the payroll of a different company then and didn't quite feel at home at ST. But on July 1, 2018, I officially joined the family. The journey has been an adventurous one – filled with learnings and opportunities to grow. Today, I'm a proud member of the X-Cloud team.
Celebrate Each Other
They say your home reflects your personality. My desk is my home. And it's different from the rest (see for yourself!). It's decorated with fairy lights, plants, and a whole lot of DIY stuff (by yours truly). This and the people I work with are what draw me back to the office every day. I have to say my colleagues are the best! They're not only brilliant at what they do but they're also great human beings, and that's what makes them special. They're also very patient, knowledgeable, supportive and full of enthusiasm. I consider myself lucky to be teamed up with them.

Share in Success
My work is the primary thing that makes me want to come back every day. My team and I worked hard, day and night, to develop our very own talent advocacy tool – X-Cloud Employee (XCE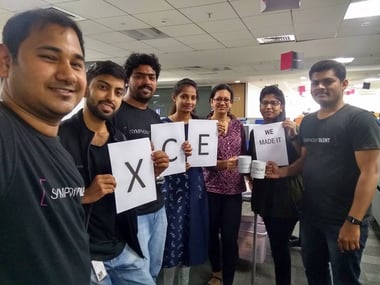 ). My role in the process was quite time-consuming and challenging. I was responsible for assessing the quality of the product. Anyone in a similar role will understand the level of scrutiny and patience required, especially when under the pressure of an impending deadline. Finally, on July 10, our efforts were rewarded. We launched XCE globally on our first-ever ST Employee Day.
Unity in Diversity
At ST, festivals are celebrated with enthusiasm and exuberance. It's a time of bonding beyond the boundaries of work. Bays are decorated with colored balloons, streamers, flowers, and lights; the office looks like a page out of an Indian fairytale. Everyone comes to work dressed in their best. Days such as these are a true reflection of our unity amidst diversity.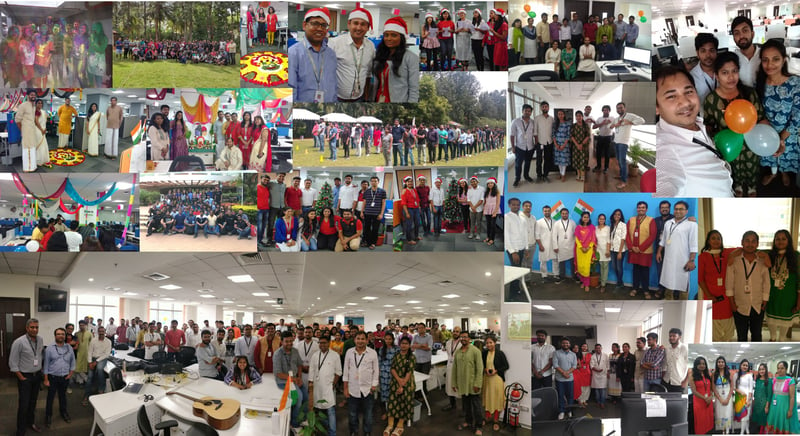 The Road Ahead
With just a few days to go before I complete my two-year work anniversary, I'd like to say that you either do what you like or like what you do. For me, both hold true. Passion is what led me to ST, and passion is what will keep me going. I will continue to put in my best and enjoy every moment.