My ever-changing career story

I joined Hodes in the UK 20 years ago, after a friend and previous colleague (who missed working with me!) recommended me to the business – and I haven't looked back since.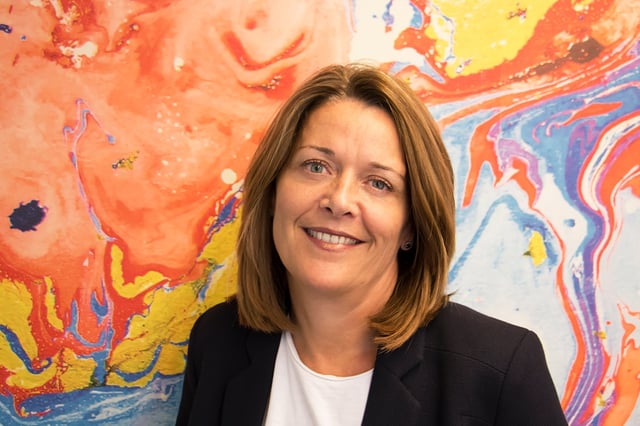 Over the years, I've been lucky to experience a number of different roles, from Operations to Administrator to EA, and be part of many different talented and enthusiastic teams. It's safe to say my career journey has been anything but straightforward, which is what I've loved most about it. It's kept me on my toes and with our team around, there's definitely never a dull moment. But it hasn't just been my career that's evolved over the years – the business has, too.
Becoming part of Symphony Technology
As most people know, the creative and advertising industry is a fast-moving and ever-changing industry. And our business reflects just that. Originally Bernard Hodes Group, we were sold in 2014 and acquired by Symphony Technology Group.
Under ambitious new leadership, we went through a restructure, changed positioning, changed location – all strategic developments that have helped us go from strength to strength.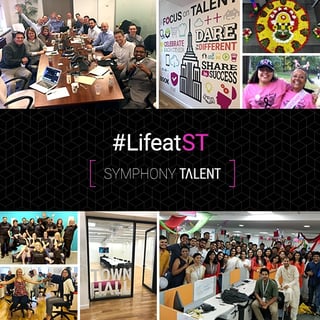 Successful together
Most recently we became the global creative & brand agency, as part of the newly formed business – Symphony Talent. One key change for me personally has been becoming part of the Symphony Talent People Success Team. In the past, the HR function for the UK business was something that I was individually responsible for. Now I'm part of a global team, I can bounce ideas around and make a real difference to the most important part of the business: the people.
We understand the importance of an engaged and inspired workforce, so our key objectives right now are to create and implement a strategy with which we can improve employee engagement. On top of that, we're working hard to develop an employee development program that will enable us to drive consistent training across the organization.
Looking forward
We've always been a relaxed, fun, friendly bunch here in London (with more than a dash of crazy) but we're totally committed to what we do. That, along with the great clients, flexibility and flat structure, is what's kept me here.
Thinking about the future of the business is exciting. As we continue to build globally and further integrate technology with our creative offering, the way we do things will continue to change, too – I can't wait to see what's in store for me next.