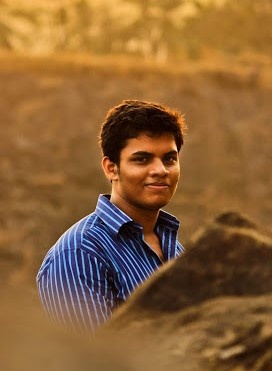 Interviews and Introductions
It was October 2016 when Kesavan and Suchitra came to our college campus, along with several college seniors who were already working at Symphony Talent (ST). We had heard quite a bit about the culture at ST and what a cool a workplace it was. All of us were nervous about the interview process, considering it was a big day for the future of our careers. The seniors who already worked there were very reassuring and supportive - and told us to just be ourselves.
That day, we went through a grueling yet friendly series of meetings. After several anxious hours, the results were announced. I made it through the interview process and was super excited! I never imagined I would to be part of such a wonderful organization until Kesavan said, "Welcome Aboard!"
Making the Transition
In a lot of companies, the onboarding process is herculean, but my transition from the student perspective to an employee perspective was quick, due to ST's innovative onboarding program. I quickly saw that ST was a great place to work. From the opportunities given to employees to the brilliant way in which activities are carried out, each moment in this organization is an amazing and highly educational experience.
Symphony Talent always holds true to their values and promotes the concept of "We" rather than "I" - and this is reflected everywhere in their organization. We were made to feel special from day one and were always in touch with the People Success Team and Kesavan, right up until the time we were physically present in Bangalore (which was a new city to all of us). One thing ST does well is collecting others' inputs - even from campus hires who have zero experience - making sure everyone's opinions matter.
Celebrating People and Cultures
India is known for diversity in its culture. Symphony Talent's Bangalore office celebrates cultural diversity by bringing together people from all over India. Working in the Bangalore office allows us to connect and work with people from all different backgrounds. All Festivals are celebrated, and it doesn't matter whether you are busy with work or meetings. Everyone finds time to participate. In fact, there is also a day that is dedicated just for celebrations.
What's Next
As I mentioned earlier, each moment at Symphony Talent is a truly positive experience. With business needs and the client pool increasing, I anticipate a lot of new things coming our way and look forward to all the opportunities that will come with it.