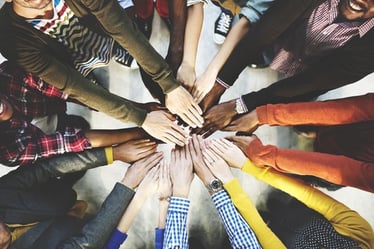 In a previous blog post, we tackled why employee advocacy is your secret recruitment weapon, how to leverage your employees as content creators and lastly, how to identify your best ambassadors.
In today's blog post, we're wrapping up by exploring just how to execute your employee advocacy strategy. Let's dive in:
Execute Your Strategy
Once you roll out your plan -- testing your ideas, processes, and training - then you can optimize for a broader rollout over the coming months.
Remember, it's not about running as fast as you can, but instead developing a solid plan and roadmap for your journey that others can join and embrace. Change takes time and you are about to embark on a process that will ignite much change.
Provide necessary tools/process for sharing

Begin sharing content and track participation

Communicate progress regularly with advocates to keep momentum

Re-train as needed to ensure effectiveness of advocates
I want to share with you very briefly, some of the New Breed of Tools available out there. These are specific Employee Ambassador Software and Marketing Tools, which are designed to help companies organize content, manage the process and stay in compliance with your brand and social media and social media guidelines. Each offers a whole range of options for helping to implement an employee advocate program.
Measure Your Results
Ask yourself these questions: How did we do? Were we successful at gaining the necessary support and buy-in for the program? If you started with a pilot - how did the training go, how did the initial weeks of sharing progress? What were the results? What type of content was shared the most and what resonated with the audience (meaning what content was re-shared, commented and clicked on). Did you achieve our goals?
You cannot skip the planning and measuring stage or you will never know where to invest further and what areas to expand. If you don't invest in planning and measurement you are likely to wind up with a long set of actions that are nothing more than Random Acts of Marketing (RAMs).
Track content engagement to see what topics / stories resonate

Analyze the results of individual advocates and understand the impact of these influencers

Optimize your content strategy

Begin to add advocates from different areas of your business (aligned to your hiring goals) to expand reach
Take what you learned and now take it to the next level. Dig into the results, data and feedback from all of those who participated. Listen to them and optimize for the next phase.
Lessons Learned
We've been working with companies on brand ambassador or employee advocacy programs for almost a decade. There have been many lessons learned - here are a few of the largest:
Chose advocates with an established network of connections, and encourage continued growth

Train effectively to ensure advocates are comfortable with sharing and replying

Ensure you have a plan for regular content creation by tapping into authentic stories from your employees

Use a platform to ensure governance and that automatically enables results tracking

Regularly communicate to advocates to encourage participation and inform them of the results / impact they are having
This blog is a recap from our latest HCI webinar, Invest in the Voice that People Trust: 3 Steps to Ignite Engagement. To view the entire on-demand presentation, please click here.
Advance to Part Two of this blog by click here.