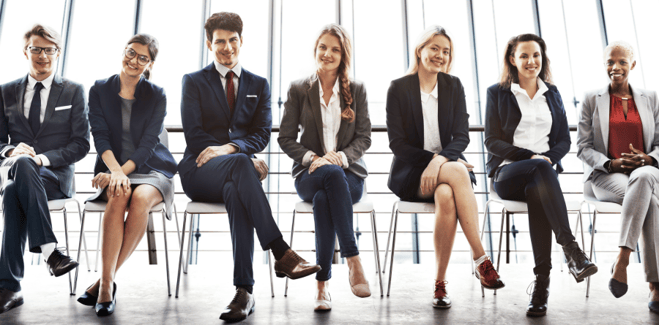 We've thrown this statistic out there before, but it is worth repeating: "The average cost-per-hire was $4,219" in 2016, according to the Society for Human Resource Management. Moreover, some estimates peg the "total cost" of replacing a departed employee from tens of thousands of dollars to one-and-a-half to two times the worker's yearly salary. Recruiting departments do not enjoy unlimited budgets to market job openings. They must find and hire the best candidates as efficiently and cost-effectively as possible.
Employer branding offers an opportunity to not only save on the budget, but also set your company apart from others in the eyes of best-fit candidates. Read what Ben Eubanks, Principal Analyst at Lighthouse Research & Advisory, says about the employee experience:
"As basic technology, benefits, and leadership become increasingly similar over time, the experience we shape around an employee becomes a key differentiator for the company."
Without a compelling employer brand, what distinguishes you from other companies when candidates are searching for a job? Your marketing dollars will be wasted if candidates don't believe what you are selling. On the other hand, igniting your employer brand can benefit your department's budget as well as your company's bottom line.
Modern Employer Branding
Your organization likely has much to offer potential employees. Yet, candidates may only know of your company from the consumer products you sell and remain unaware of perks, benefits, long-term opportunities, company culture, and other aspects of working for you. Telling the story of your employer brand is important, and you telling the story is even more critical. Candidates want to know more about you before taking the next step of the hiring journey, but the last thing you want is for others, i.e., those not connected to your organization, to set the tone of the conversation. Strong employer branding gets your company's story in front of your ideal candidates, whichever channels they are active on.
Partner with Experts and Cut Costs
Crafting an impactful employer brand requires some effort. The message you project might vary by channel, and the story you tell must strike the right chord with your best-fit candidates. Moreover, your message could evolve over time and must be able to adapt to the changes your organization undergoes. Therefore, employer branding cannot be fly-by-night guesswork, but instead should be approached with due diligence and careful strategy.
Many companies enlist the help of a branding specialist to get their stories just right. This investment offers an incredible long-term payoff. Candidates attracted by a powerful employer brand are more likely to become happy employees who don't leave on a whim (consequently costing money to replace), and happy employees potentially become advocates and spread your brand message even more.
A great example of an organization finding success by partnering with a branding expert is Rockwell Collins, which turned to Hodes for assistance. We delivered an extensive employer brand study and incorporated the results into a new, mobile-responsive career site for Rockwell Collins. The new site united job data from multiple systems into a single global job search. Rockwell Collins' employer brand now is not only stronger, but also is driving a streamlined process to find and hire the best candidates.
Stop the Chasing
Candidates don't want to jump through endless hoops just to learn about your company. Marketing to best-fit candidates doesn't mean bombarding them with high-pressure tactics. Besides being off-putting (if candidates feel harangued before they even apply, they may worry it will be more of the same once hired), this strategy is inefficient—you are spending a fortune on an all-out marketing blitz with the hope something works and any sort of ROI is realized.
Dynamic employer branding combined with a solid media strategy impresses candidates in a hyper-focused way; precise messaging reaches them on their preferred channels. Recruitment advertising is a prime area where brand and spend can intertwine for more efficiency. The best AI-driven software solutions apply programmatic, results-driven optimization in real time, thus calibrating spend to the most logical sites while continually refocusing efforts—and your brand—on the most important jobs. This saves you time and money and, ultimately, results in better hires.
The Domino Effect
Ultimately, the goal of employer branding is to personalize, the candidate experience. Candidates who are impressed early in the process are more likely to visit your hiring website, where they will encounter your brand again and might be impressed enough to apply. Each step of the hiring journey, especially within a cost-effective end-to-end candidate lifecycle solution, nurtures the candidate toward his or her first day—and brand is along for the ride. This domino effect extends beyond hire with the previously mentioned advocacy; with minimal cost or effort, you can activate employees into recruiters who promote your brand to the next wave of candidates.
Unless your recruiting department is blessed with an infinite budget, your marketing dollars must be used wisely and produce the best return possible. Employer branding, which is so important to attracting, nurturing, and hiring the best-fit candidates, can also provide a ROI in the form of top-notch employees who are inspired to sing your company's praises.
What kind of story are you currently telling with your employer branding?