So if you've been in the marketing and advertising space, you may have heard of the rule of seven concept –in essence a consumer needs to see your message at least seven times before they act upon or buy your product or service.
At Symphony Talent, we exhibit this consistency with our core values – however it's not only a numbers game but the meaning of the message and behaviors. Our core values were recently relabeled with actions/verbs – celebrate success, dare to be different, share in success, be an open book and focus on talent. Our values were already in place but these action labels made them more meaningful. Rather than an aspiration, a "good to have" or words on a wall – our core values now represented movement.
And movement we have. We live our core values starting with how we attract candidates to Symphony Talent. Yes, we include our core values on our career site, our posted employment opportunities but we act upon it through our interviewing process which includes a core value interview. See, if candidates are aligned with your core values, they'll feel good about working for your company - a "culture fit" if you will. It's not a right or wrong, it's just having the common belief system - finding what feels good.
Next up as a new hire, your onboarding experience includes our ST Start, a three part series which kicks off with our President, CEO, Roopesh Nair speaking to our Symphony Talent vision and sets up the stage for the foundation of our core values. The session is interactive, makes use of video and gives newly hired employees the opportunity to share their stories on living our core values. In essence, we act rather than speak to our core values. In line with our share in success core value, we believe in setting the stage for the success of our new hires.
Thereafter, we live our core values through our monthly core value champions program. All employees can call out examples of individuals or even teams who are living our core values. It's all captured through an online real-time feedback tool – easy to use - and with a pop up of our core values as hashtags. The merit of the recognition is based upon the story itself, the "meaning" and when tied to our ST vision, then we have hit the sweet spot. Winners are announced during our monthly global all hands call in line with our celebrate success core value.
We also tie our core values to how we are measured – our competencies include a core value component and we'll even reference our core values within our performance improvement plans, or performance "investment' plans as we prefer to call them, in line with our dare to be different core value.
And most importantly, we invest the time to reflect on our core values. We recently conducted a Core Values exercise with the ST Leadership team. Like the ST Start, it was interactive and made use of videos to showcase different perspectives on our core values. And the LT was even challenged to collaborate on group skits or videos with their interpretation on living our Core Values. We consistently challenge ourselves to lead by example and celebrate successes that align our organization with the core values we already have in place.
In line with our be an open book core value, employees are always encouraged to share feedback. For example, employees have access to an anonymous feedback tool (desktop and mobile) to answer quick polls or share concerns. This allows the leadership team to quickly address concerns and answer questions. Feedback is important but timeliness is key.
And then there's my "favorite" core value of focus on talent. Yes, I'm biased by my chosen profession. As I like to say, I didn't choose HR, HR chose me. Focus on talent is the heart of our business – our employees. It speaks to our commitment to grow ourselves and others. One way we get to live this values is through our Career Manager Program. Employees have access to their own Career Manager – a manager who guides them to strategically think about their career goals. Career Managers serve as trusted advisors and can grow themselves by developing others.
These are only some highlights on how we consistently choose to live our Core Values at Symphony Talent and most importantly, in a meaningful way. As I like to say, it's always an evolving process. Core values will remain consistent, but how we grow and adapt to our employees and circumstances will change.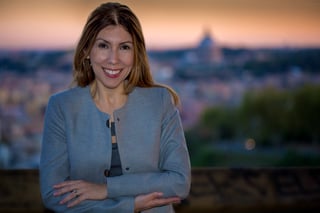 And, our values to speak to my core. Growing up, my father wasn't in the advertising industry and applying the rule of seven, but boy did he display consistency – in message and behavior – in emphasizing the importance of values. Our foundation at home was built upon three pillars – family, values and our roots. Needless to say, I'm proud to work for Symphony Talent as I get to realize my core values, spend time with my work family and all through our ever growing global roots. Like I said, HR chose me.