Retire the Phrase "We Missed Our Hiring Targets" Once and For All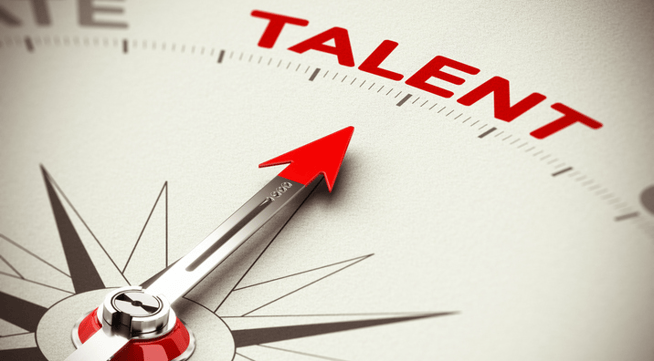 Recruiting departments are tasked with a crucial aspect of an organization's success: sourcing, vetting, hiring, and empowering candidates who ideally will turn into long-term, productive employees. A quality workforce ultimately helps the company's bottom line, and in today's digital age, there are plenty of channels and strategies to secure that workforce … and plenty of solutions.
This is where options and opportunity collide, leaving talent leaders asking: What solution will lend to success today and every day moving forward?
Unfortunately, in their quest to hire the best candidates, recruiters turn to a myriad of talent acquisition software to post jobs, place ads, interact with candidates, facilitate applications, manage the application process, assess skills, and onboard. Though the solutions might work adequately independently, the subsequent mishmash can slow down the hiring process and fail to lend itself to any sort of meaningful, strategy-driving analytics. Perhaps more concerning: multiple point solutions can negatively affect the candidate experience—and a negative candidate experience usually results in a candidate choosing another company.
The Problem Organizations Face With Recruiting
Recruiting expert Madeline Laurano sees the problem many organizations are facing—and she sees the solution:
"Talent acquisition is the most complex area of human capital management, yet many companies lack the necessary resources, tools and capabilities to build a results-driven program. Instead, they continue to rely on outdated processes and technology.
As the workforce changes, talent acquisition needs to keep pace and recruiting leaders must rethink their approach to finding talent and focus on the candidate experience. Leading companies are beginning to take a step back, re-examining their recruitment processes, and providing the same rigor around the idea of an integrated talent acquisition model that will drive candidate experience. These companies are implementing programs and technology solutions that will connect the dots between employer branding, sourcing, screening, assessments, hiring and onboarding."1
The answer to solving the jumbled mess of software that recruiting departments deal with: an end-to-end talent acquisition solution. The concept is straightforward—one platform, one vendor, but robust technologies for every step of the talent acquisition process, including employer branding, recruitment marketing, social media, career websites, applicant tracking, candidate relationship management, 360-degree analytics, employee advocacy, and more. An integrated platform improves the candidate experience and effectively "connects the dots," whereas point solutions leave the process siloed.
The point solutions to achieve these strategies vary greatly and rarely integrate with each other, thus disillusioning candidates and leaving talent acquisition departments with a fragmented, inefficient, inconsistent, and ineffective hiring process. However, a comprehensive, end-to-end solution nurtures and engages candidates throughout the entire hiring journey, streamlines your processes, and produces powerful analytics that drive current and future strategy.
Finding An End-To-End Point Solution
Symphony Talent is a next-generation talent acquisition solution that combines employer branding, recruitment marketing, candidate management, and employee engagement to deliver a relevant and compelling end-to-end experience for candidates, employers, and employees. We're different because we apply consumer marketing strategies to reach and attract today's candidates, who also happen to be savvy consumers—driving an experience that keeps candidates engaged throughout their journey. Our offerings include:
Symphony Talent Experience Cloud (X-Cloud)

: An omni-channel experience platform for candidates, employers, and employees

Symphony Talent Media Cloud (M-Cloud)

: An artificial intelligence-based media buying platform for employers

Hodes:

Symphony Talent's creative and employer brand agency that drives a significantly improved candidate experience.
All our solutions are supported by omni-channel analytics to drive 360-degree insights and continuous optimization. We partner with you to build your employer brand, leverage your content, attract and hire the best talent, and maintain a thriving talent community both pre- and post-hire.
Symphony Talent is redefining how employer brands connect to talent, making it easier for employers and candidates to communicate and stay engaged. We have provided solutions for some of America's top brands, including Under Armour, E*Trade, Office Depot, Petco, and Chili's.
To learn more about how we can help you improve your talent acquisition efforts, request a demo of Symphony Talent solution at http://resources.symphonytalent.com/demo.
1. "Talent Acquisition 2014: A Look Back and Ahead"; Brandon Hall Group blog, Dec. 30, 2014