With the New Year beginning, your CEO is gearing up to implement a vision for success and navigate through the changes and challenges in the industry. Regulations, accelerated technology advances, aging population and increased competition continue to impact your organization.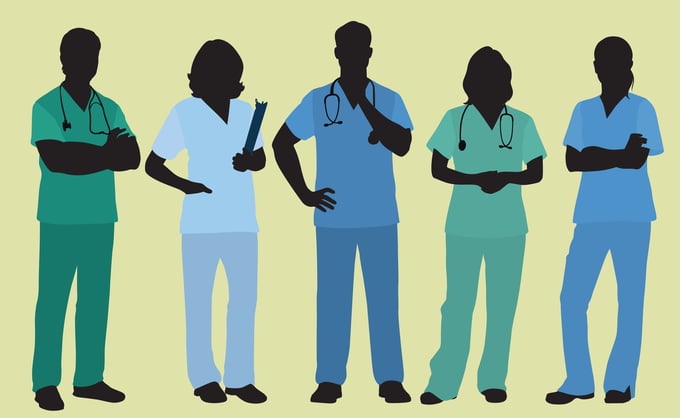 As CEOs develop their strategic framework, they are routinely looking for ways to profoundly transform organizational processes, competencies and models by fully leveraging a mix of digital technologies. Talent leaders have an opportunity to truly impact and play an important role in bringing this vision to life. Here are two truths for talent leaders to address in order to help CEOs drive digital transformation in their organization:
Patient Satisfaction Will Play a Large Role in Hospital Reimbursement.
Healthcare is consistently named one of the least consumer friendly industries, a stark contrast to the retail industry, a Becker's Hospital Review article states. CMS continues to base a larger portion of reimbursement on HCAHPS scores. With larger population numbers in older age brackets, maximizing your CMS reimbursement becomes more important every year. While HCAHPS does not measure the patient experience in its entirety (does measure pain management, responsiveness of hospital staff, discharge information, etc.), measuring the true patient experience and care value is more complex. Metrics must also include assessment of teamwork, communication, and the connection between patients and caregivers.
Engaged employees will provide better care to patients, continuously improving patient satisfaction. The quality of the relationships will create an environment and culture of the workplace that will permeate all aspects of the patient experience.
Healthcare leaders can leverage technology and automate processes where it makes sense in order to free up their teams to focus on cultivating quality relationships. As more and more tasks can be automated, companies are reshaping their workforce. 86 percent of Healthcare CEOs see technology reshaping competition in the next five years and there has been a gradual convergence of technology and talent agendas.
By having an organization-wide resolute focus on improving patient experiences, healthcare leaders can act as the architect for this digital transformation and ultimately boost HCAHPS scores.
It's Imperative That Talent Leaders Enhance Employee Culture.
More executives are moving into roles as heads of culture, as issues with hospital employees can plague hospitals with low satisfaction marks. It's up to talent leaders to offer job seekers the experience they are expecting, for example:
Candidates are likely looking for jobs close to home, so make it easy to browse nearby openings on your career site. For mobile, there won't always be a resume file on applicants' phones; offer the ability to link a professional social profile to their application. They should also be able to switch from mobile to desktop without missing a beat.

Think of creative ways to keep it simple for yourself and your TA team. Seems basic, but it can go a long way

. For example, there are ways to integrate your CRM and ATS to operate as one system, which will result in faster, more accurate candidate selection and engagement.

You won't miss out on applicants because they got lost in the black hole of your ATS and you won't spend too much time personally screening resumes and manually inputting ATS data. This will free up your team's time to focus on things like building relationships and thinking ahead of your competitors.

Create a personalized experience for your candidates and employees. To enhance retention, treat each employee as they are important and valued. The same should be done for applicants and candidates which, hopefully, will entice them to your organization. That is what personalization of your messaging and content can bring.

Utilizing your CRM tools should lessen the amount of questions you need to ask your applicants. Your targets already know how to do the job; focus on finding skilled people to fit your culture and future needs.

Listen to the concerns of your employees about organizational issues. Creating an environment of trust and respect will lead to higher performing, happier employees and in return happier patients.

Showcase the best experiences your organization can offer. Produce content showing your employees in action. Let the desired talent pool experience first-hand your employee-centric workplace environment.

Target quality talent the way the organization targets consumers and market to them. You'll attract more quality applicants and candidates.
With digital transformation top of mind for organizations, this is the best time for healthcare leadership to really think about how to apply consumer targeting principles to their talent acquisition efforts in the digital space. Talent leaders can act as the architect for their organization and drive this transformation working towards creating improved candidate, employee and patient experiences.
Interested in hearing more? Join our webinar Talent Leaders: Help Your CEO Drive Digital Transformation on Wednesday, January 31 at 2pm ET.