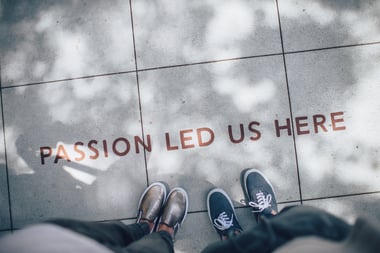 For the HR community, it's time to stop going with the "tried and true" and start embracing new approaches and new technologies that result in better hires with less effort.
For example, healthcare is one of the sectors that sees this the most. For the majority of healthcare organizations, the biggest recruiting challenge continues to be nurses, both RNs and those hardest to fill roles in the ER, OR, and in critical care. That being said, a hospital network is also a small city within itself and organizations find they're also competing for talent in non-healthcare related fields ranging from food service to maintenance, finance, IT and more. Your hiring needs for these types of roles might not be as volume-intensive, but competition for certain types of roles may be intensely competitive within your local market.
So regardless of the particular role, how do you differentiate your organization against others competing for the same talent?
Start with the foundation
By that I mean a strong Employer Value Proposition (EVP). Because it ultimately grounds your recruitment marketing message across all communication channels, an EVP needs to be relevant, authentic, completely believable, and above all, ownable.
Building an EVP requires time and a commitment to getting it right. You should be prepared to reach out to current employee groups for insights about what their experience is really like (the good and sometimes not so good aspects), what keeps them engaged and why they'd recommend your organization to others. The resulting EVP will be a unique and compelling one that captures the reality of your organization and resonates with those who would thrive within it.
Provide relevant information
With an EVP in place, you're now positioned to market your organization across a variety of channels in and outside the local market. This is where candidate-centric thinking and strategy come to the forefront.
Because of their experiences with the Amazons and Expedias of the digital universe, today's candidates expect much more now than a transactional, one-way conversation. They're used to getting highly targeted information, suggestions and insights that allow them to make intelligent and informed decisions – whether they're buying a new set of dishes or shopping for a new career. The takeaway here is to think of your candidates as consumers – and market your opportunities based on what's most important to them.
Personalize the experience
AI and machine learning – and the wealth of information they provide – continue to transform the digital space. This is a boon for recruiters because it lets them personalize the candidate experience at every touchpoint – and provide more targeted and relevant information with every subsequent connection.

Think about it this way: because it's easier than ever to "know" your candidates, you no longer need to "be all things to all people." This allows your messaging to be less long-form and more image-driven. You can use video testimonials and tabbed content to make sure your key messages are front and center. And ensure that your candidates can easily find the content that's most relevant to them.


For example, the first time nursing candidates visit your career website, they may see an overview of your organization, your mission and your unique value proposition. However, when they come back they'll get personalized content that represents their interests including nursing specific testimonials, upcoming events, links to talent communities and even career progression paths.

Nowadays it's a bit optimistic to assume that every candidate will arrive at a job description via your career website. In fact, about 40% of candidates learn about opportunities through aggregator sites like indeed.com which drive candidates directly to the specific role and bypass the traditional route entirely. That's why enhanced job descriptions that provide a deeper dive into the position beyond just requirements and responsibilities are becoming increasingly important.

Watch our webinar on demand where I discuss my experiences working with Renown Health and how they've incorporated many of the tools and strategies I've mentioned above as part of a comprehensive talent acquisition strategy.