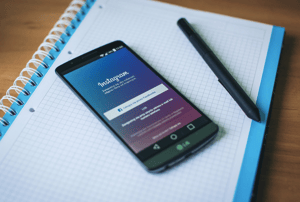 Social media has undeniably become a major league channel for recruiting. According to a CareerXroads survey, when respondents were asked what proportion of hires arrived from postings on social media sites …:
38.9 percent said up to a quarter of their hires were from social media (with the other three quarters coming from other sources).

13.9 percent they hired equally from job boards and social media.

8.3 percent said they had more hires from social media than job boards.
Add it up (including the 2.8 percent of respondents that don't use job boards at all), and you get 63.9 percent—nearly two-thirds of businesses that have recognized the power of social recruiting. Given this reality, the remaining one-third of businesses who aren't actively recruiting using social media will have to catch up, or they will simply become irrelevant. And the two-thirds who are hiring individuals using social media will increasingly face a competitive landscape where job seekers' attention is split between an large number of employers.
To stand out, companies must present and cultivate their employer brand to job seekers and potential applicants. What you are all about and what you can offer to candidates is just as important (if not more so) as the fact there are openings available at your organization. Plastering open positions all over Twitter or Facebook isn't going to cut it. Cultivating your employer brand and then showcasing that reputation on social media is a long-term strategy to attract the right candidates who will fit in with your culture and contribute to your organization.
Here are some best practices to keep in mind when applying employer branding to your social recruiting strategies:
Determine the Target Demographics
Before social recruiting can be effective, you must determine whom you are directing your recruiting efforts toward. Do you need years of experience or youthful enthusiasm? Part-time or full-time? Are the holidays approaching and you require seasonal workers? Perhaps you are planning a major expansion in a certain market or have a big product launch coming and need a great volume of workers all at once? Whatever your scenario, your social recruiting initiatives should match the demographic you are seeking.
Key take-away: Start social media efforts by defining who you are targeting.
Focus Your Efforts
Once you have established your target demographics, you can start cultivating messages that will appeal with your ideal candidates. First, identify the channels they are most likely to use and focus your efforts there. Next, tailor messages appropriately to each social media channel, whether that be 140 characters for Twitter or something fresh and fun for Facebook. Finally, if a message is resonating with your audience, roll it out across other channels while measuring and adjusting as you go.
Key take-away: Focus on channels where your target audience spends time and tailor messages to that channel.
Own Flexibility
And while we are talking about it… Test, tweak, test, tweak. Social media offers the ability to move quickly and make changes at the drop of a hat. This fact gives recruiters a bit of a "cushion" where mistakes can be made and quickly corrected. Make sure to test different messaging and engagement approaches and take advantage of the unique nature of the channel.
Key take-away: Use social media to experiment with messaging and continually adapt.
Create a Conversation
Social recruiting doesn't just provide a chance to promote your brand, but also an opportunity to interact based on the brand you are representing. Offer information and create a conversation. Someone replying to a social post isn't just offering an opinion—he or she becomes a lead, thus warranting more interaction. This lead may end up at your career site to learn more information about your company and employee brand; perhaps engage in a chat with a recruiter; continue a dialogue; and, hopefully, apply and become a candidate. Social media is the starting point, and with a strong brand, that point captures job seekers' attention almost immediately.
Key take-away: Use social media to have conversations with leads who may turn into candidates and eventually employees!
Advocacy and Evangelism
After a person is hired, they can become an advocate to help spread the message of your brand story. Employee evangelists take social recruiting to another level by helping you promote the employer brand and attract an even wider audience to your content through word of mouth marketing. (There are even solutions are available to help facilitate employee social media sharing.)
Key take-away: Employees are your best brand advocates; encourage them be active on social media to extend your reach and attract more superb candidates.
---
By utilizing these key take-aways, an employer can rise to the top of the social media noise and attract the best candidates to their organization.
How successful have your social recruiting efforts been in hiring quality employees?