I have conversations every day with companies that want to improve their ability to reach and attract "A" talent. The truth is, there's no magic "formula." What it all comes down to is putting candidates in the driver's seat by supplying information and experiences that are credible and compelling. However, to achieve a candidate-centric experience, you need to go beyond simply posting opportunities – and begin marketing them.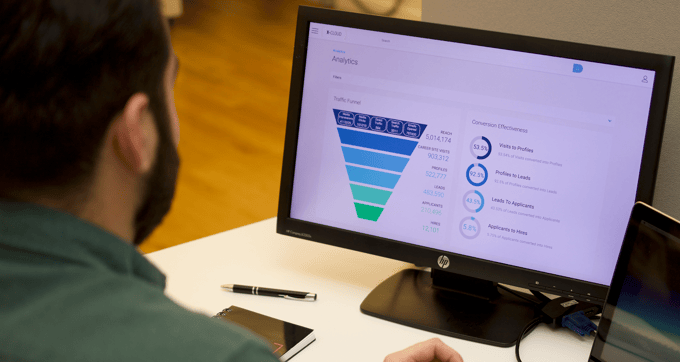 Think about how information is consumed and products are sold today. Digital rules – and it's no longer a one-way conversation. When people shop online for a product or service, they're exposed to tweets, posts, text messages, news alerts, videos, and product recommendations that are carefully curated, highly targeted and personalized. And before they add an item to their "shopping cart," they've probably considered other alternatives, read reviews and generally found out quite a bit about the item they're purchasing. It's no different in the world of Talent Acquisition (consumers have Yelp; candidates have Glassdoor and similar sites).
Thanks to digital transformation, candidates know more about your company (both the good and the not-so-good) than ever before, so it's safe to say that the candidate journey is no longer simply transactional. Numerous factors, both emotional and rational, are part of making an informed career choice. Companies that want to find the best of the best (and what company doesn't?) need to connect with candidates in ways that address their emotional "triggers" – the things that matter to them beyond a well-written job description.

Let's start with one of the most important – but often underleveraged – elements:
YOUR EMPLOYER VALUE PROPOSITION
When was the last time you reviewed your EVP? After all, it's the foundation upon which most of your candidate experience will be built – and how you'll bring your organization's unique culture to life in the minds of the candidates you want most.
Is it credible? Your EVP isn't a marketing ploy. It should be transparent, believable and based upon what it's really like to work in your organization. Look at the great aspects of working for your company, and don't shy away from areas that need some work. Above all don't make claims you can't deliver on!
Is it relevant? Different types of candidates use different decision-making criteria. For example, sales candidates would be driven by a hot product, a dynamic and growing market or attractive compensation. Engineers may want to work autonomously and join a culture where they bring innovative products to market. Consider where your jobs are located and whether there is a talent shortage in a particular market, since they will also determine the messages you'll want to incorporate.
Is it sustainable? Every organization has an aspirational or "future state." A well-crafted EVP considers this and expresses who you are now, where you want to be in the future, and who will get you there.
Does it stand out? Too many EVPs seem to be based on a company's mission statement which is often highly idealized and (let's face it) generic. You're not a cookie cutter company – why portray yourself that way? Take a cue from your colleagues in product marketing: differentiation makes the strongest case for choosing your company over a competitor.
Does it set clear expectations? In any organization, there's a "give and get": what an organization provides in terms of opportunity, a career path and culture, and what candidates can expect in return (everything from work/life balance to advancement potential to the team they'll be working with). This is where the emotional aspect of the employee experience comes into play - and where your current employees can be leveraged as influencers.
The EVP is only one part of the "formula." In Part 2 and Part 3, I'll show you how artificial intelligence and machine learning are helping transform the candidate experience – and what this means not only to potential employees, but to the Talent Acquisition team that's helping you find them.
Previously published in HR.com's May Talent Acquisition Excellence. Click below to download the full report.