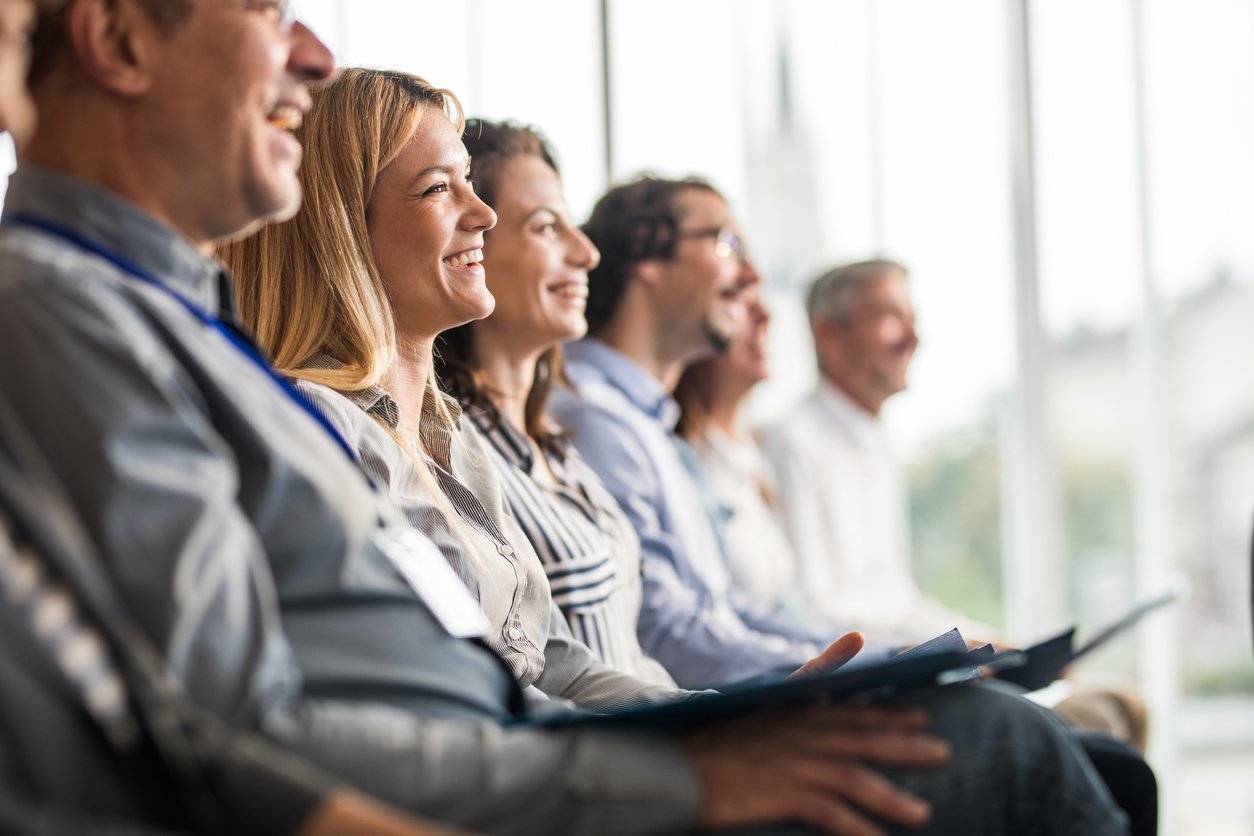 We're so excited to head to San Diego for the annual ERE Recruiting Conference!
This year's theme, "RECRUITING IN A CANDIDATE-DRIVEN MARKET," is very timely, thanks to the most competitive recruiting environment in recent memory. And the Symphony Talent team is eager to hear how today's most forward-thinking HR leaders and organizations are rising to the challenge.
If only it were possible to hear every Keynote and meet everyone over the course of the Conference! But with candidate experience, diversity and inclusion, and campus recruitment at top of mind, here are a few of the "musts" we'll definitely be putting on our calendars:
Tue Apr 23 - 1:30 PM - 2:15 PM
Building a Best-in-Class Campus Recruitment Strategy for Your Company
Christine Del Regno, Director, Diversity & University Recruiting, CVS Health
Christy will share insights about the rising expectations of graduating student, how they look for jobs – as well as the success of CVS Health's innovative university recruiting program. She will cover many top-of-mind issues impacting campus recruiting - from building a strategy that aligns to business goals, increasing awareness of her organization, growing vendor partnerships and developing creative approaches to attract diverse Gen Z talent.
Tue Apr 23/ 3:45 PM - 4:15 PM
Beyond the Pledge: How to Tackle Unconscious Bias to Increase Diversity
Lindsay Grenawalt, Head of People Operations, Cockroach Labs
Lindsay will walk us through her playbook for recognizing, acknowledging, and eliminating unconscious bias from the recruiting process. She will share tips for creating a unique onboarding process and a work environment that encourages diverse employees to stay. She'll also talk about Cockroach Labs' move away from traditional resumes toward exercise-based interviews to help eliminate unconscious bias and determine a candidate's alignment with her organization's core values.
Tue Apr 23/ 2:30 PM - 3:15 PM
The Emerging Issue of Candidate Ghosting -- and How It Damages Your TA Results
Dr. John Sullivan, Professor, Corporate Speaker and Advisor, San Francisco State University
What do you do when your best candidates (and even new hires who have accepted your offers) stop responding to your messages? ERE.net author Dr. John Sullivan will lead this highly interactive session that covers the most common reasons for candidate ghosting behavior and early turnover among new hires – along with proven approaches to combat ghosting behaviors.
Wed Apr 24/ 9:50 AM - 10:30 AM
An Award-Winning Diversity and Inclusion Strategy
Julie Fletcher, Chief Talent Officer, AMN Healthcare
Julie Fletcher, a recipient of the, "2018 CHRO of the Year 'Leader of Distinction' Award," takes us through the evolution of AMN's award-winning diversity program, and their focus areas for diversity and inclusion, including specific initiatives for workplace, workforce, and marketplace. She will also discuss how to make diversity and inclusion a priority with key leadership in and outside TA - as well as ways to adapt your talent acquisition strategies to reflect a strong diversity focus.
We're proud to be sponsors of this premier event, and if you're planning to attend, we'd like an opportunity to meet you. Connect with Michael Drayer and Andy McCulloch in advance or stop by booth 210 on site!