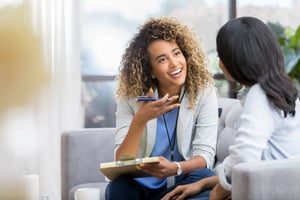 This is a time of historically low unemployment — unemployment that is even lower in the healthcare sphere. If you're a healthcare organization, challenges have arisen given the industry needs to add 2.4 million new jobs by 2026 to meet the demands of an aging population. The kicker? They have to fill these roles when they're already facing a severe shortage of available skilled talent.
Challenging the status quo
With so much competition in the healthcare sphere, status quo recruiting simply won't cut it. To combat the problem our client, Northside Hospital, employed modern recruitment marketing strategies and technology so they'd stand out from the pack. After all, it takes more than compensation to attract and retain top talent — you need a compelling employer brand and have to deliver an engaging employee experience that helps you attract, engage, hire and retain top-tier, specialized talent.
So, what were Northside Hospital's pain points? And what recruitment marketing strategies and channels worked for Northside that could also work for you? Spoiler alert: it starts with knowing your employer value proposition (EVP).
How a leading healthcare organization achieved their goals
Northside was challenged to hire nurses in hard-to-fill, highly specialized roles. What's more, it's located in Atlanta, a highly competitive — and therefore hard-to-fill — market. As a result, losing one of those nurses is akin to losing 5 in any other market. That's problematic since nurses will leave an organization in order to make a dollar more somewhere else nearby. These facts meant Northside had to enlist a strong recruitment marketing strategy — one that made its EVP and culture differentiators that outweighed salary. Answering the call, its EVP paired with career site personalization, drip campaigns, and highly targeted media all focused on hard-to-fill.
Leveraging a solid, compelling EVP to drive success
Obviously, Northside is not alone. Many healthcare institutions struggle to fill specialized nursing roles, as well as CNA, medical assistant and tech positions. Whether those challenges are complicated by geography or the need to hire 900 or 9,000 jobs annually, recruiters' jobs are made easier more effective when they're working with a solid, compelling EVP. When that messaging comes through on your career website — better yet one that speaks directly to specialty nurses — candidates will have a much easier time choosing you as their employer of choice. Of course, that messaging is living, breathing and ever-evolving. It has to be consistent internally and externally, and it needs to be at the core of all your organization's advertising — from your career website to your social channels, and digital and print ads.
Mind you, these needs are needs regardless of industry. Anyone who has to hire for niche, specialty or atypical roles will benefit from a like-minded approach. After all, omnichannel messaging that speaks to the right audience, in the right way — consistently — is the only way to attract, engage and hire the talent you seek.